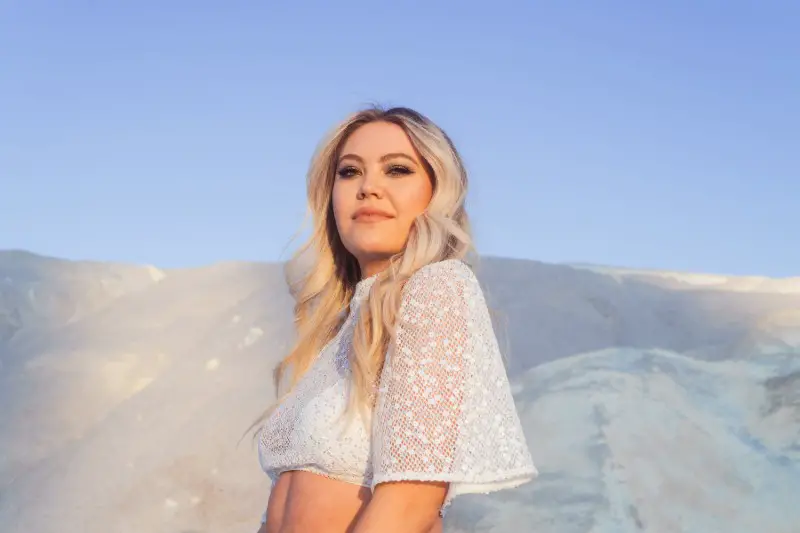 Bri Fletcher is giving Everything Nash readers an exclusive first look at the fun music video for her single, "Love Me Back." The song, which Fletcher wrote with Kaylin Roberson, became a song of empowerment for someone who might be better off single than in the relationship they are in.
"I wrote 'Love Me Back' from the perspective of someone who is more afraid of being alone than being in a loveless relationship," Fletcher tells Everything Nash. "It's about knowing you aren't invested in the relationship but it's too hard to leave someone that is."
"Love Me Back" is one of several new, and personal, songs that Fletcher has released, including "Therapy," "Believe in Me," "Pessimist and more. While sometimes vulnerable, Fletcher isn't at all afraid to share personal parts of her own life in her music.
"I feel like, especially during 2020, people were craving music that was just honest and raw," Fletcher explains. "I've always been very open with things I struggle with and go through because I never want anyone to feel like they are the only ones struggling. I also feel like it's important for people to know no one is perfect because social media can represent this picture perfect image that is unrealistic."
Fletcher is also open about her experience with bullying as a child, which is why she started her own Debully foundation, to help other students who have struggled with bullying as well.
"Debully was started back in 2012 after I graduated high school," Fletcher shares. "I didn't have the best experience in school and when I was done, I wanted to make sure no one ever felt as alone as I did when I was getting bullied. So I put a team together and we started touring schools sharing my story and what helped me, and actually addressing the bully directly on why they feel the need to hurt others and how to fix that urge. We also do full concerts with uplifting music and some of my originals because I feel like music really heals."
Fletcher is continuing to work on new music, which she vows to share with her fans as soon as possible.
"[Fans] can expect a ton of more music for sure," Fletcher hints. "I have some fun songs coming up but I also have some songs that are the most vulnerable and honest I've ever written and I am so proud of them."
Find all of Fletcher's music, including "Love Me Back," by visiting her website.