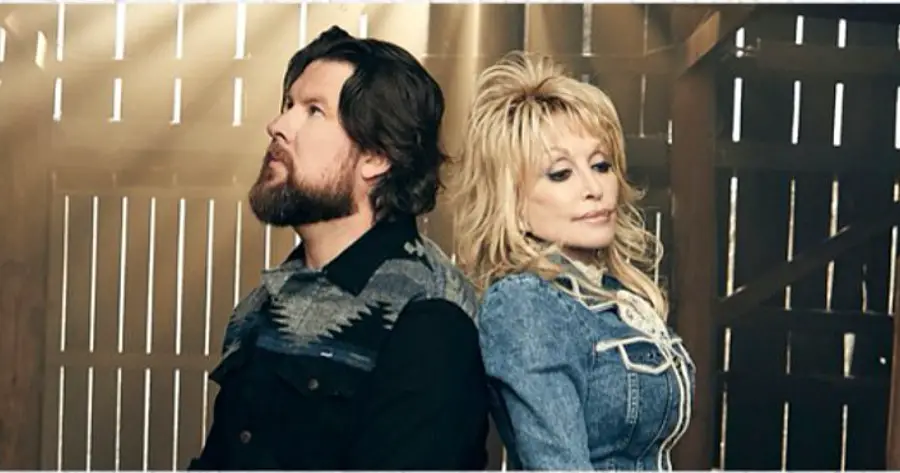 Zach Williams has had a lot of dreams for himself, but perhaps none as big as singing with Dolly Parton. The gospel singer's "There Was Jesus" duet with the Country Music Hall of Fame member not only landed at the top of the charts, but won numerous awards as well, including a Grammy.
The song's success far exceeds anything Williams could have tried to concoct on his own, penning the song simply out of his own personal story.
"It was one of those songs that just got put on my heart a few years ago," Wiliams tells Everything Nash. "Just looking back on my life, on the places I've been and the things that I've done. When I was in the middle of all the stuff going on in my life, I really didn't see Him in that moment because I wasn't really looking. But then when I stepped back 20 years later and started looking at the places I was at, and the people I was hanging out with, I realized that God was in every moment, and really keeping me from getting myself in some real trouble. That's kind of where the idea came from."
After Williams penned the autobiographical tune, he reached out to Parton to see if she would join him on the song. Not only did she say yes, but she became an outspoke advocate for the message in the lyric.
"I reached out to Dolly and she heard it, and said that she thought it was a special song and wanted to be a part of it," Williams recalls. "She just from day one was a champion, and supported the song. There's no doubt why she's had the career she had, and people love her so much. I mean, she's the most down-to-earth, humble person I've ever met. She's never forgotten about the little guy either."
Parton helped Williams' accomplish plenty with "There Was Jesus," but she also gained a new accolade as well. The Grand Ole Opry star achieved her first No. 1 on the Billboard Christian Airplay chart, thanks to the song's success.
"Having a No. 1 record at any time is a great thing, but having a No. 1 faith-based record during these crazy times is even greater," Parton told Billboard. "I feel humbled and blessed to be part of this wonderful song with Zach Williams. It does my heart good to know that we have touched the lives of so many people."
Parton previously said she knew as soon as she heard "There Was Jesus" that she wanted to be part of the inspirational song.
"I grew up in the church," Parton explained to K-Love. "This particular song, it was just like a Godsend. When I first heard it, I thought, 'What a well-written song' … Such wonderful writing. I just loved all the lines on the song. I just felt it. I felt like Jesus was in the room. I'd been actually thinking about doing more faith-based music, and I'd been kind of waiting, and writing some things on my own. But when this came, I felt like it was really a gift from God."
Williams just released his new album, I Don't Want Christmas to End. He will kick off his I Don't Want Christmas to End Tour on December 2, with Anne Wilson serving as his opening act.  Find tour dates and all of his music at ZachWilliamsMusic.com.