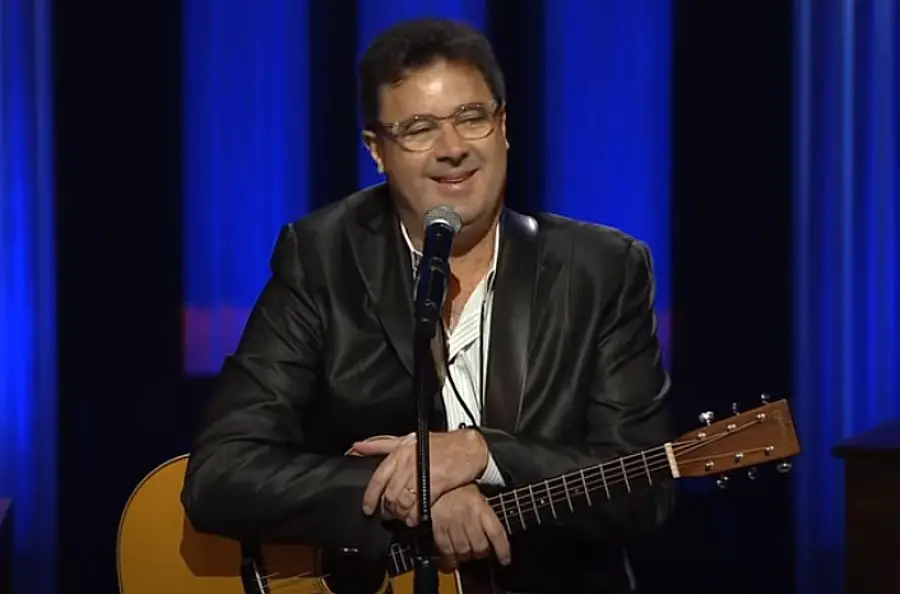 Vince Gill is once again sealing his status as one of the kindest people in country music. The Grand Ole Opry member donated $100,000 worth of instruments to Waverly schools, following the devastating flood that took place in August. The donation was done by Gill, in partnership with KHS Music and the CMA Foundation.
"The kids were so excited about the new instruments to replace the ones they lost," said Stephanie Graham, a photographer for KHS America (via The Tennessean). "Plus Vince is just a super down to earth guy, and he was very genuine with the kids. You can just tell he really does do these things out of the kindness of his own heart."
According to WSMV, Gill took time to speak to the students, sharing his own story of loss, after Nashville's deadly 2010 flood, which destroyed several of Gill's own instruments.
"It blew my mind when they said Vince Gill," Elizabeth Sanders, a mom of one of the students, shared. "We talked about how we chose our instruments and what all happened during the flood, like if we were at the houses or we weren't. It almost made me cry that we were talking about it."
Gill isn't the only artist who stepped up to help after the Waverly flood. Loretta Lynn, whose own ranch foreman, Wayne Spears, was killed in the flood, helmed a show, Loretta Lynn's Friends: Hometown Rising, with numerous artists joining in the efforts, including Keith Urban, Reba McEntire, Garth Brooks, Trisha Yearwood,,  Luke Combs, Luke Bryan and more. The show raised almost a million dollars for recovery and relief efforts.
"I've heard from so many friends that the show … that my friends put together for our community not only raised money, but it also raised spirits after a long few weeks of loss and heartbreak," Lynn said. "I loved the performances and the stories. While we shared some heartbreaking images and footage from our hometown, what I saw in those moments was the resilience people have shown amid so much loss. We'll all be okay as long as we continue to help one another."
Billy Ray Cyrus and Dennis Quaid also headlined a show at City Winery in Nashville, with proceeds benefiting the flood victims. Donations can be made to United Way to help in the ongoing efforts.