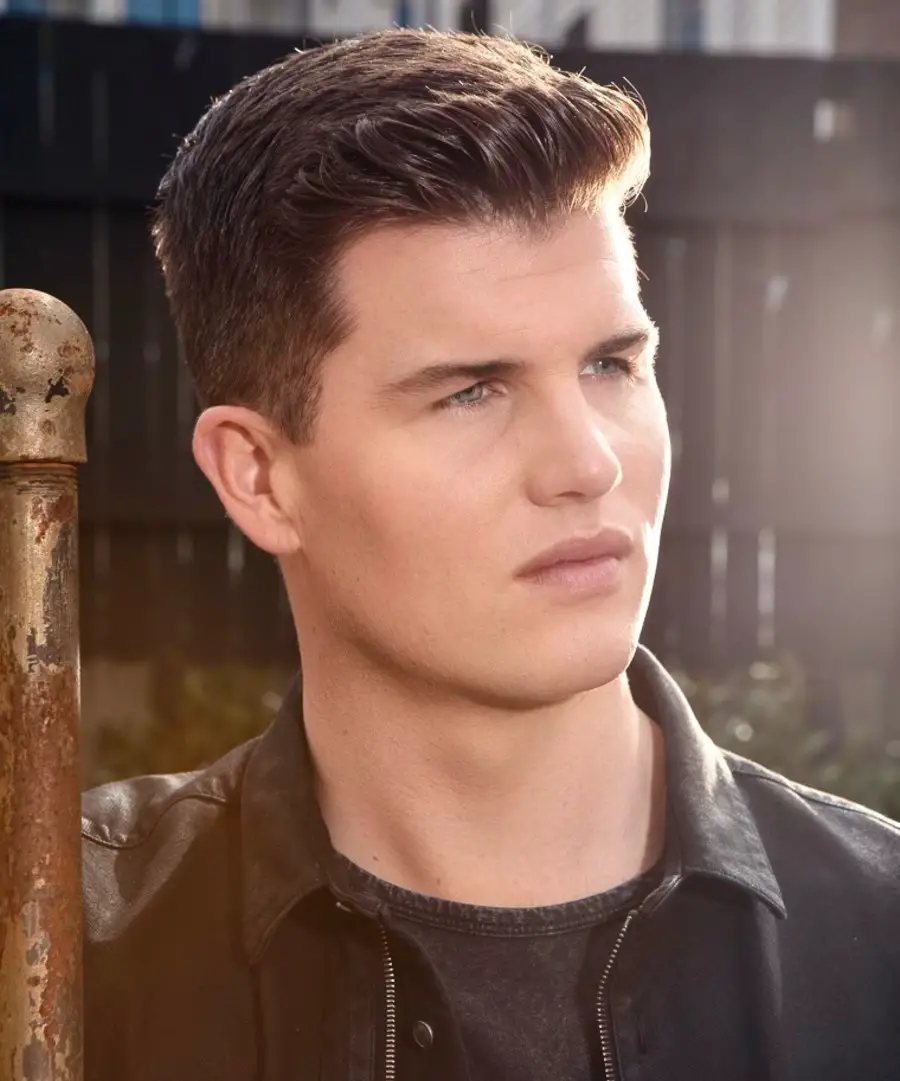 Raleigh Keegan's beginnings seemed anything but promising. The Ohio native was born inside the Columbia State Penitentiary, where his biological mother was serving time for drug-related charges. Keegan was adopted as a baby, and raised in Cincinnati, where his love of both sports and music was fostered.
"I found out that I have a half-brother that was in and out of the foster care system, and just had a really hard time of it, while my mom was in prison," Keegan shares with Everything Nash. "So for me, it gave me a great appreciation for where I came from, and just the redemptive part of that story.  I was grateful to my parents, and to my birth mom, because she certainly could have taken a lot easier route. She was clean when she had me, and I didn't have problems as an infant, with withdrawals or anything like that."
"I don't know that I see it as anything negative, and that's just being honest," he adds. "I don't. It's just my story. It's just part of who I am."
Keegan got a degree in Exercise Science from Georgetown College in Kentucky, initially considering a career as a physical therapist, but continued to be drawn to music.
"I played football in college because I wanted the girls to like me," Keegan says with a laugh. "I got offered a scholarship to play trombone in college, but I decided to play football because of the girls. That's the truth. At least I'm honest. I did that in college, and I got my Exercise Science degree, and thought I was going to go to Physical Therapy school."
It was while Keegan was still in college that he realized music might the thing he was most passionate about, above anything else.
"I couldn't wait for football practice to be over in college, so I could go to the piano by myself," Keegan says. "There was just something therapeutic to me. I wasn't incredibly classically trained, but one thing I could do is have the intuition of, if I was feeling something, I could express it through the piano. Like if I was sad, I could play things that would make me feel a certain way that would help my emotion."
Keegan became a Christian in college, and also considered a career in ministry, before becoming a personal trainer. It was while he was in that role that he discovered the music of the Zac Brown Band, and a fire was lit inside of him that he could not quench.
"I was struck," Keegan remembers. "I was struck with the bug, and I could never shake it. I was a personal trainer, but on my lunch breaks, for like six months. I wrote on my lunch break every day. From those batch of songs, I put out an EP that, in retrospect, was not good. But that got me my start, and got me a social media following. I caught the bug even more, so I started booking myself doing 150 shows the first couple of years."
Keegan, who is married, quit his job, and sold their home to move to Nashville and pursue music full-time. The rising star has released several songs, including "Long Line of Lovers" and "Handyman," the latter a fitting song since he will put those skills to use on Sunday, March 14, when he joins Habitat for Humanity in helping build a single mom a new home.
"'Handyman' is honest," Keegan says. "It's just super honest. I find it much easier to deal with other people's problems than my own, and especially in my relationship with my wife. I might have had a horrible day, but if she's had a horrible day, there's something in me that's able to help her and forget about my problems for a minute. If only I could fix my own problems like I could fix my loved ones.  I think that's kind of the theme."
Find all of Keegan's music by visiting his website.
Photo Credit: Courtesy of Monarch Publicity / David McClister