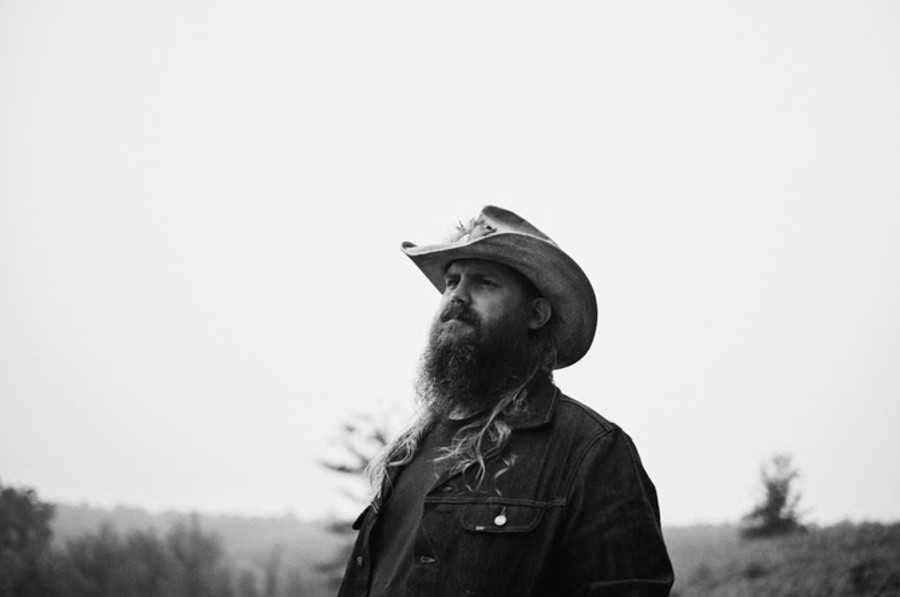 Chris Stapleton was nominated in five CMA Awards categories at the recent ceremony, winning in four of them. The Kentucky native won in every category he was nominated in, with the exception of Entertainer of the Year, which went to Luke Combs instead — and no one is happier for the "Cold as You" singer than Stapleton.
"Listen, you get invited to this party, you've already won," Stapleton said backstage after his multiple wins. "I've said that all the time and I've said it before. Any award that someone gives you is really nice. Would it be nice to win Entertainer of the Year? Of course. Do I think I deserved it? Do I think it went to somebody that deserved it tonight? Absolutely. Luke Combs works really hard. He's a great songwriter, great singer, and he really connects with his fans. He earned it. It doesn't bother me in the least that somebody who earns it and works hard gets an award."
Stapleton also praised Luke Bryan, who was only nominated for one CMA Award this year, for Musical Event of the Year, with that trophy going to Kelsea Ballerini and Kenny Chesney. But the fact that Bryan walked away empty-handed doesn't mean he wasn't worthy, at least according to Stapleton.
"Any number of people in any of the categories that I got awards in would deserve them," Stapleton says. "There's a lot of great folks out there, that put me on the road with them … Luke's hosting tonight, and he's the first person that ever brought me up on stage at the CMAs. Nobody works harder than that guy either. It's a lot of love, and I have no expectations of anything like that, nor would I ever feel bitter about not winning. It's not an expectation I have for me."
Stapleton used his time after accepting his trophies to honor his wife, Morgane, whom he credits as the unsung hero in all of the successes that he has had.
"We're partners in every sense of the word," boasts Stapleton. "I know that I've talked about that before, but it's the truest thing I can say about what we do. She props me up when I need it and helps me find my way when I'm lost, and helps me cross the finish line when I'm having trouble doing that. So pretty much none of the music that we've made would exist without my wife."
Photo Credit: Becky Fluke