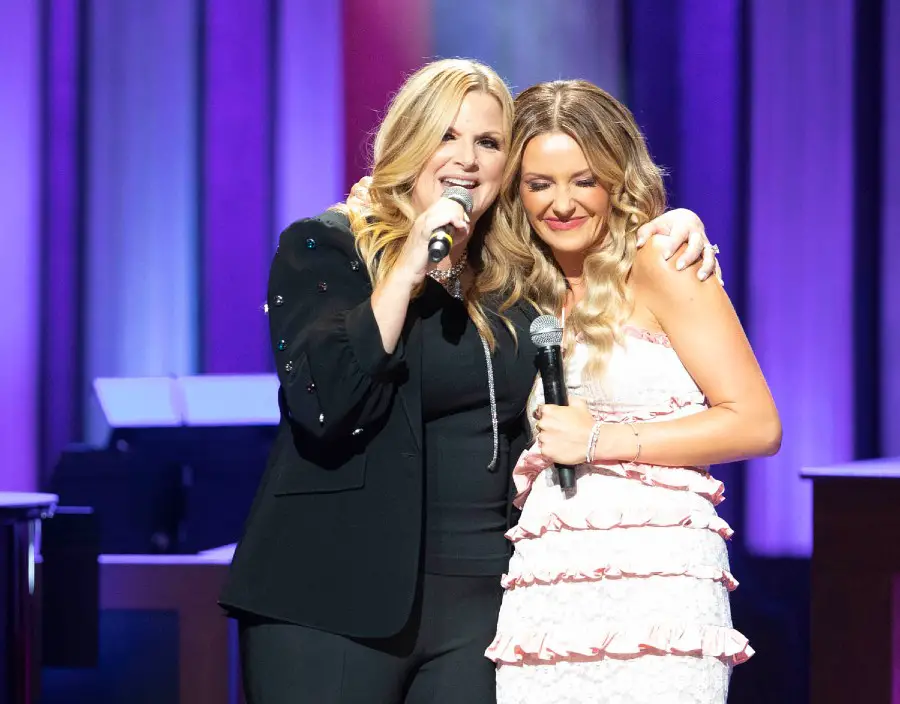 Carly Pearce and Trisha Yearwood will team up for one unforgettable collaboration during the upcoming ACM Awards. The two Grand Ole Opry members will combine their talents to sing a medley of hits, a dream come true for Pearce.
"She is celebrating the 25th anniversary of her winning Female Vocalist of the Year at the ACMs, and I'm the reigning Female Vocalist of the Year," Pearce reflected ahead of the live ceremony. "So we're getting to team up in a way that I don't think either one of us imagined. I'm a huge fan. She's exceeded anything I could have ever wanted as just a hero. She's now a friend and it's gonna be a really special performance."
Pearce could reclaim her title as Female Artist of the Year, a category she is nominated in again this year, along with Single of the Year, for her "Never Wanted To Be That Girl" duet with Ashley McBryde. She was also nominated for Visual Media of the Year, for her "What He Didn't Do" video, with that trophy going to HARDY and  Lainey Wilson for their  "wait in the truck" video.
"Nominations mean everything," Pearce admitted. "I always say, and I know that some of the categories have more than five nominees, but I always wanted to be in the five. To me, that was a childhood dream. And it seems like over the last few years, I've been in the five for a lot of things. At this year's show, I'm in the five for three awards, and I will never take that for granted. It's the most special thing in the whole world. Childhood dreams."
Pearce will soon announce her new single, from her forthcoming new album. The Kentucky native says she is ready to share her music with the world, after the heartbreak of her 29: Written in Stone project.
"I think a lot of people think that just because I'm happy [and in] a relationship that I'm just going to come out with a bunch of love songs and that's just not my vibe… it's not sunshine and rainbows," Pearce hints to Audacy's Katie Neal.
The 2023 ACM Awards will stream live on Amazon Prime Video, from the Ford Center at The Star in Frisco, Texas. The show will also be available on Twitch's Amazon Music channel. The ACM Awards will air again the following day on Amazon Freevee, as well as Prime Video and Amazon's music app.
Photo Credit: Courtesy of Schmidt Relations / Chris Hollo