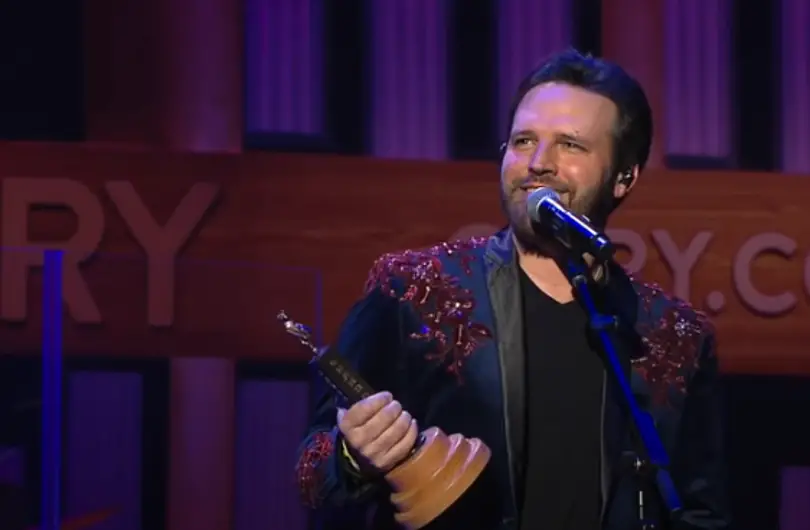 Three years ago today, on December 21, 2018, Mark Wills received an early Christmas present. It was on this day that Vince Gill invited Wills to become a member of the Grand Ole Opry, a dream Wills held throughout his career, but wasn't sure would ever come true.
Wills, who was stunned by the invitation, heartily agreed to become part of the hallowed institution, a memory that, along with his induction, is forever etched in his mind.
"it's kind of a culmination between December 21 of 2018, and January 11 of 2019, because I was there on the 21st to honor Jimmy Capps," Wills told Circle All Access. "Jimmy Capps played guitar with the Opry band for 61, almost 62 years. I wanted to be a part of his anniversary celebration, and I was. I was a big part of it that night. And then, Vince Gill asked me to be the newest member of the Grand Ole Opry, to close the show that night. That was a great night.
"And then, I would have to say, January 11, where Craig Morgan gave me this little thing," he continued, holding up his Opry trophy. "It was by far one of the best nights of my life. Aside from my wedding day, aside from the birth of my kids, that's right up at the top."
Wills praised both Gill and Morgan for their part of his becoming an official member of the Grand Ole Opry.
"I have thought, many, many, many times, what it would be like to have one of your friends come out and ask you to be a Grand Ole Opry member," Wills said during his induction. "It happened, December 21, 2018 with Vince Gill. And then, January 11, one of my other good friends comes out and hands me my trophy, Craig. Man, I'm not gonna tell them all the stupid stuff we did in Iraq and Afghanistan together. I'll just tell them that you are a hero of mine."
During his induction, Wills praised his parents, his family and his junior high choral teacher, who was also in the audience.
"I am honored to stand on this stage as the newest member of the Grand Ole Opry," he concluded.
Lauren Alaina will be the next member inducted into the Grand Ole Opry. She was invited to join by her hero and mentor, Trisha Yearwood.
Wills' next scheduled performance at the Grand Ole Opry is on January 14. Find all of his upcoming shows by visiting his website.