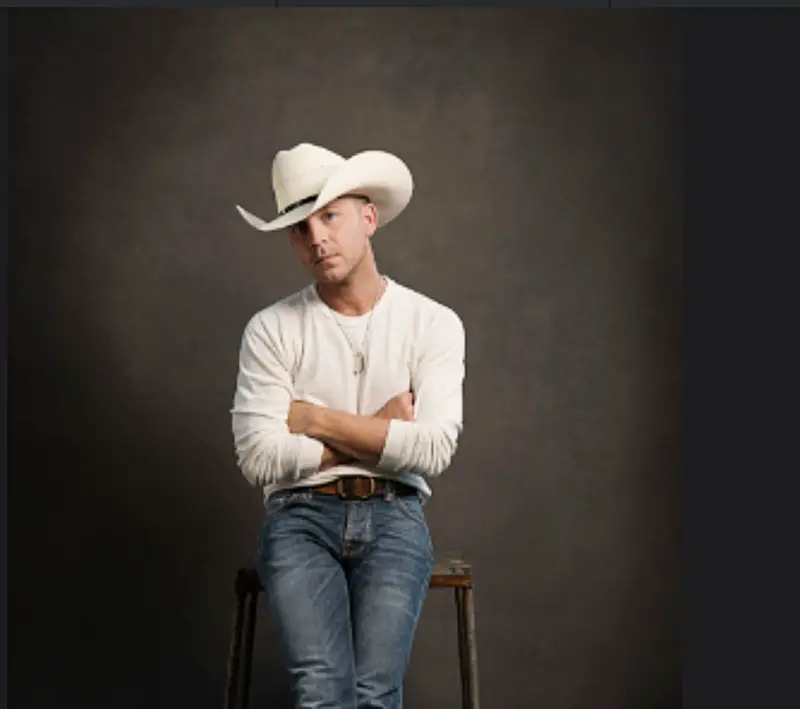 Even as a little boy, Justin Moore was drawn to country music. The 37-year-old vividly recalls attending a Charlie Daniels concert as a child, blown away by the superstar's talent — unaware that he would grow up to become friends with the Country Music Hall of Fame member.
"I'm a huge Charlie Daniels fan, always have been, and to be able to call him a mentor/friend was beyond ridiculous to me," Moore shares with his record label. "I remember seeing him, I was probably seven, eight years old. There's a theme park about 30, 40 minutes from where I'm from back in Arkansas, called Magic Springs. They used to have eight or ten concerts throughout the summer every year, and I went and saw Charlie Daniels.
"[I was] just thinking, 'Oh my gosh. Man, this is so awesome,' because it was so rare for bigger artists to come through where I was from," he adds. "So, to see him come through this smaller town and play, it was like Elvis Presley."
Moore is currently enjoying a Top 10 hit with "We Didn't Have Much." The song, which is from his latest Straight Outta the Country record, was written by Jeremy Stover, Randy Montana and Paul DiGiovanni, but resonated immediately with Moore, especially after the challenges of the last year.
"It's pretty much just talking about a simpler time in our lives," Moore told BMLG. "We had it all when we didn't have much. I think this window of time has kind of shed light on that for me. And I know talking to some other artists on our podcast, the same kind of is true. [We're] simplifying our lives. Like, I'm building a chicken coop right now. We'll have our own fresh eggs. We planted a garden, which is fun for the kids and lesson teaching, if you will.
"If you put work into something, you'll get something in return," he continued. "Relying on your neighbors. I mean, this is all cliché, cheesy kind of sounding stuff, but it's true and it has been our life over the last months. So, it's talking about those kind of things, in a nutshell. But I think a lot of people maybe have had the same experience over this window of time as I have."
Find all of Moore's music, as well as his upcoming shows, at JustinMooreMusic.com.