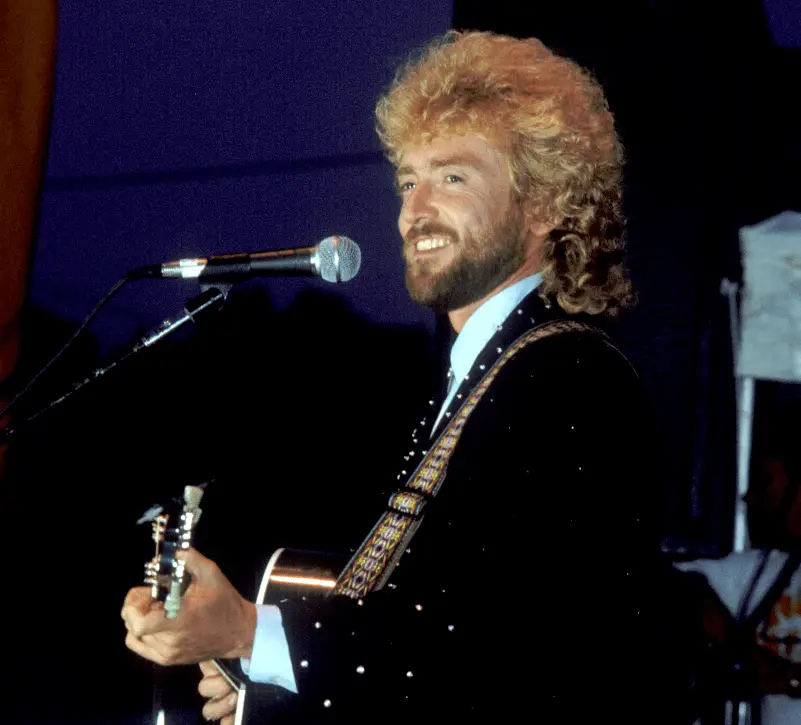 67 years ago today, on July 1, 1955, Keith Whitley was born in Ashland, Kentucky. Whitley was born to Elmer and Faye Whitley, one of four children his parents raised.
From an early age, Whitley showed an early propensity for music, winning his first talent contest when he was just four years old. By the age of eight, Whitley had taught himself to play guitar, and by the age of 13, he was fronting a bluegrass band that he created.
It was in high school that Whitley's prowess really began to shine. He and fellow Kentucky native Ricky Skaggs formed the group, Lonesome Mountain Boys, playing mostly Stanley Brothers music. Their combination of talents earned the two then-rising stars an invitation by Ralph Stanley to join his Clinch Mountain Boys group. Whitley remained with the group for two years, and recorded seven albums.
Whitley briefly left the group in 1973, but returned two years later, where he stayed another two years, recording five more albums. Whitley followed his second tenure with the Clinch Mountain Boys by joining J.D. Crowe & the New South.
In 1983, Whitley was ready to launch his solo career, and made the move to Nashville. His debut L.A. to Miami album was released in 1985, on RCA Records. The record spurned a few Top 10 hits, but it wasn't until his sophomore Don't Close Your Eyes, released in 1988, when Whitley became a mainstay at the top of the charts. The album featured the title track, "When You Say Nothing At All," and "I'm No Stranger to the Rain," which all became No. 1 hits.
Whitley's career includes two more No. 1 singles, with both "I Wonder Do You Think of Me" (which was the title track of his third album), and "It Ain't Nothin'." Both songs were released posthumously, with "I Wonder Do You Think of Me" released shortly after Whitley's passing.
At the time of his death, Whitley was married to  Lorrie Morgan, whom he married in 1986. Together they had one son, Jesse, born in 1987. Whitley also adopted Morgan, who was from Lorrie's first marriage.
Whitley was just 33 years old when he passed away on May 9, 1989. The cause of death was acute ethanolism, which is better known as alcohol poisoning. Whitley was found in his bed, with his blood-alcohol level at .47, which is the equivalent of 20 shots of 100-proof whiskey.
Whitley was recently announced as an inductee into the Country Music Hall of Fame, along with Jerry Lee Lewis and Joe Galante.
"In my heart, this feels like an absolutely appropriate honor, but at the same time, I know that Keith would be painfully humbled, and even shy about accepting an induction into the Country Music Hall of Fame," Lorrie said. "Music was all about emotion to Keith. It was personal. There were so many great artists he admired, even worshipped. To stand in their company in the Hall of Fame would've been overwhelmingly emotional for him.
"I am thrilled to see him honored this way," she added, "and for what it means to my children, Morgan and Jesse Keith; to Keith's grandchildren; the Whitley family; and to the many, many fans who continue to point to Keith as one of the all-time greats."