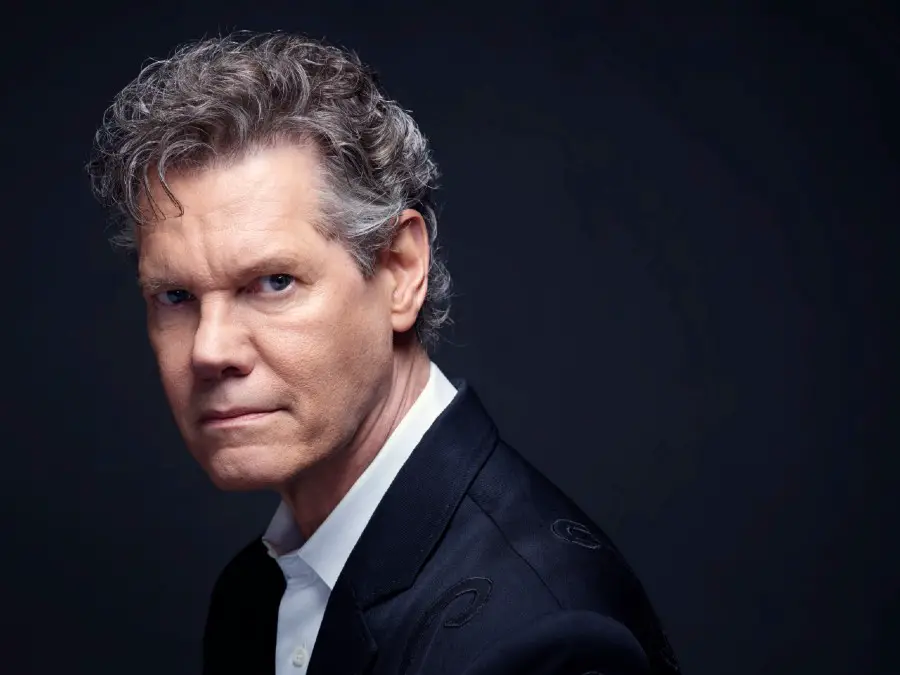 It's hard to believe it's been nine years since Randy Travis first became ill with what would ultimately be a nearly-fatal illness. On July 7, 2013, the country music superstar was hospitalized with viral cardiomyopathy, after suffering a viral upper respiratory infection. While in a Texas hospital, in critical condition, Travis suffered a stroke three days later, which permanently impacted his mobility, speech and ability to sing.
Travis was hospitalized for more than three weeks, before being transferred to a rehabilitation facility for several months, where he was able to regain some mobility. Travis' now-wife Mary vividly recalls the events leading up to his hospitalization, and the  last words Travis was able to speak clearly to her,
"The day that we went to the hospital, that evening, Randy had worked out the day before," Mary recalled during a virtual luncheon hosted by Houston Aphasia Recovery Center. "Everything was fine. Health-wise, everything was fine. And he didn't feel good. Just that evening, 'I don't feel good.' Went to the hospital, and they said it was walking pneumonia. The next morning, after doing all the things they said to do over the night, I took him back because he said, 'I can't breathe at all.'"
Mary took Travis to the emergency room again where they quickly realized that Travis' diagnosis was much more serious than they originally thought.
"They looked at his lungs again," Mary said. "They said, 'The lungs are full. Double-pneumonia,' and they wanted to take us to a higher level of care, because actually what was happening is, the heart was shutting down, with cardiomyopathy. I can remember our last conversation with his voice. He said, 'I love you, baby.' And I said, 'I love you too, and I'll be right outside waiting."
But although Travis has never been able to sing as he did before, since his illness, neither the Grand Ole Opry member nor Mary, have given up on his recovery.
"When we left the hospital in November 2013, they said, 'Well, you know, he's going to be bedridden the rest of his life. And you will be in and out of hospitals the rest of his life. So this is a huge task that you're taking on,'" Mary recalled to Rolling Stone. "I said, 'I don't mind that… and I don't believe it.' He got to the point where he pretty much shut down as far as going through the rehab because it does get tedious.
"When there's that much damage done, you take tiny baby steps," she continued. "There are plateaus — you'll see a spurt of improvement, then it'll flatline for a while and you're just kind of at a plateau, and then you'll see another improvement and every little thing is such a huge thing."
Travis shocked the country music community three years after his stroke, when he performed "Amazing Grace" during his long-awaited induction into the Country Music Hall of Fame in 2016.
"Randy and I were on the road, and we just practiced 'Amazing Grace' over and over and over," Mary recalled. "We were still having a hard time with long sentences or anything else because of the aphasia. But that was just one of those songs that he grasped. When I handed the microphone over to him, I wasn't sure how'd it go, but we agreed that's what we wanted to do. And we hadn't told anybody, not even the Hall of Fame people. So nobody knew it was going to happen.
"We had a group of people there from Texas and one of them said, 'Mary has lost her mind. What is she doing? I can't believe she's doing this, she's really putting him on the spot,'" she recounted. "Then the next thing I did is I looked over at Charlie Daniels and he had a handkerchief the size of a tablecloth, crying and blowing his nose. Everybody in the place was crying. It was a beautiful thing."