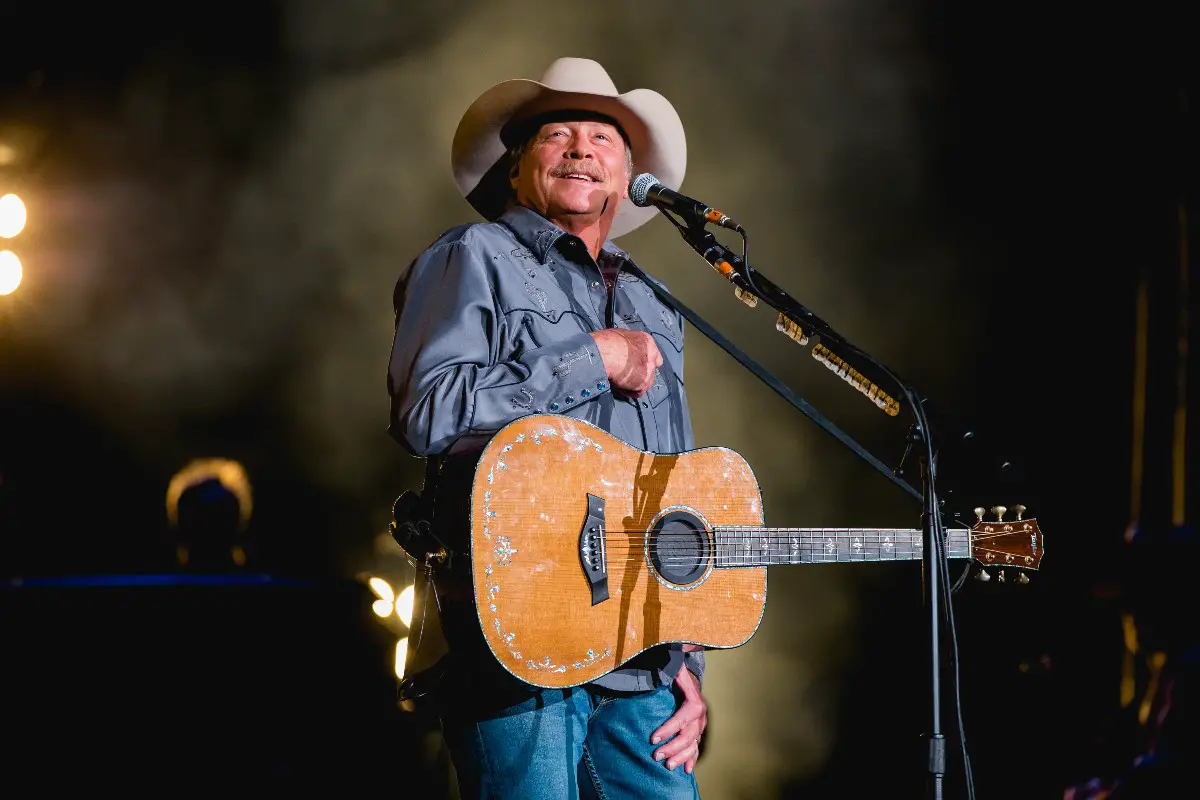 When Alan Jackson's highly-anticipated Where Have You Gone.album is released on Friday, May 14, the record will mark the Country Music Hall of Fame member's first new project in six years. Jackson's last album, Angels and Alcohol, was released in 2015, although no one is more surprised than Jackson that the gap has been so long.
"It wasn't intentional," Jackson tells UMG Nashville of the lengthy break. "I think we were pretty much on track to do an album like we typically have every couple of years or two or three years and just had some little rough spots in my life and personal things that slowed us down and set me back that we had to get through, my family and myself. And for several years there, I really didn't feel like writing at all and recording, and it took a while to get back in gear."
In the span between 2015 and 2021, Jackson mourned the loss of his son-in-law, Ben Selecman, who was killed in an accident on a boat dock, less than a year after marrying Jackson's oldest daughter, Mattie. Jackson also lost his beloved mother, Ruth, in 2017, including a song, "Where Her Heart Has Always Been," written after she passed away, on Where Have You Gone. Just as Jackson was ready to start making music again, the coronavirus pandemic shut everything down.
"Last spring, I think it was, I was ready, and we booked studio time and got ready to go in and I started thinking about writing songs again," Jackson says. "And then the virus thing hit and everything kind of came to a halt and we dealt with that all last year. And then later in the summer, I called Keith Stegall, my producer, and said 'Hey man, I'm tired of waiting on this thing. Let's just do it.'
"So, we just decided to go ahead and get everybody in the studio whether they had to wear a mask or a helmet or whatever they had to wear and get in there and cut this thing," he adds with a laugh.
Where Have You Gone is full of the traditional country music Jackson grew up on, and is still his favorite style of music today.
"When I write, I visualize back home and growing up," the Georgia native previously said. "I say this, 'Real country songs are life and love and heartache, drinking and Mama and having a good time, kinda like that David Alan Coe song.' But it's the sounds of the instruments, too. The steel and acoustic guitar, the fiddle, those things have a sound and a tone – and getting that right, the way those things make you feel, that's country, too."
Pre-order the Where Have You Gone here.*

*Everything Nash has an affiliate relationship with Amazon Music, which means we may receive a small commission from purchases on this page, at no additional cost to the artist or consumer.