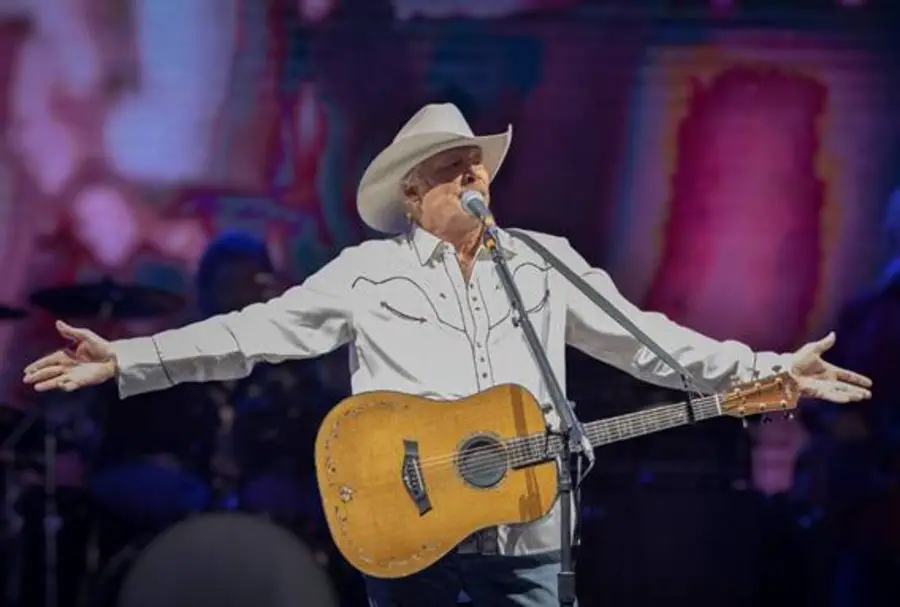 Alan Jackson is doubtful he will get played on radio again, but he isn't bitter. The Country Music Hall of Fame member is grateful for the long series of successes he has had, and is only slightly nostalgic as he passes the torch to the younger generation.
"Well, I've had like sixty-something singles that have been Top Five, Top 10, or No. 1. I can't remember them all," Jackson reflects to Yahoo! Entertainment. "And I'm not bragging, I've just had such a wonderful career that I can't hardly fuss about not getting played now. I'm 62 years old. I've had a wonderful run. It's time for everybody else to be on the radio. If they play me, I'm happy, and if they don't, it won't break my heart."
Jackson, whose latest album, Where Have You Gone, is a tribute to the traditional country music he loves, knows he may not have been able to make the record if he was still worrying about having another radio hit, or earning another trophy.
"It is a good place to be in, as far as allowing me to relax and just worry more about making art and creating than about being commercial," Jackson concedes. "I was thinking that way when I made this record. … Yes, sometimes it's hard not to get those accolades, I guess, but I feel like I've been blessed and I should just enjoy making music now."
Jackson might be lamenting the loss of true country music with Where Have You Gone, but that doesn't mean he is bitter towards the new generation of music.
"It's not an attack on what's going on," Jackson insists. "There's good music out there. There's just really not much real country anymore, and I'm such a fan of that. I mean, I came to Nashville carrying my torch for country music in 1985, and it was the same thing then — there just weren't many young artists trying to keep it going. And I loved it. I was a young man and I loved real, hard country. There's still young guys and girls today that love that kind of music, but it's just slowly fading away, and I don't hear hardly any of it left in the new music anymore.
"And it's not that to say that everyone has to sound like Hank Williams," he adds. "I'm not criticizing. It's just my personal feeling that it's going away. I feel like it's like a lost love. And that's what this [title track] kind of represents."
Jackson will play a benefit concert on June 26, in his hometown of Newman, Georgia, to help raise money after a devastating tornado tore through the town earlier this year. He will be joined by Chris Young and Caylee Hammack. Find details, and purchase Where Have You Gone, at AlanJackson.com.