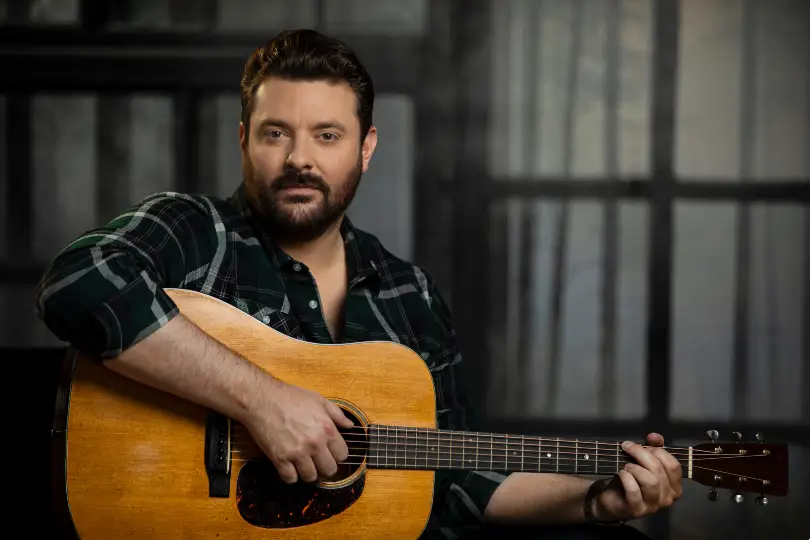 Chris Young has been a fan of Keith Whitley and his music for years, even being fortunate enough to own one of the late singer's guitars. When Whitley was announced as part of the 2022 class of Country Music Hall of Fame inductees, likely few were as excited as Young to see his musical hero get the industry recognition he deserves.
"I think it's amazing," Young shared with Everything Nash and other outlets during a virtual media event. "It's long overdue. I mean, there are so many artists you could say that about. If there weren't a whole bunch of people that you're like, 'Man, one day they'll be in the Hall of Fame,' it wouldn't be the Hall of Fame. It would just be a big, long list of people. It's one of those things where it's really special, and I'm just very, very glad that he is going to be inducted."
Young bought the guitar Whitley owned at an auction, one of the more extravagant purchases Young made early in his career.
"They found this guitar that Keith actually owned and played," Young previously said (via The Country Daily). "It was one of the three guitars that he used on the road between '84 and '89, right before he died, when he was really having No. 1 [songs] and having hits. And it's so cool. It's still got the original luggage tag on it with his signature. I don't buy much stuff, but when that came by, I was like, 'That's one of a kind. I gotta have that.' … I'm a huge Keith Whitley fan anyway, so for me, it means a lot to have it."
Young just released his 20-track Famous Friends (Deluxe Edition). The record includes collaborations with  Old Dominion, Cassadee Pope, Mitchell Tenpenny, Kane Brown, Jimmie Allen and Lauren Alaina.
"[I] can't say enough [about them]," Young told People of his collaboration partners.  "I've been really lucky that everybody I've asked to be a part of the project has just immediately been like, 'Yeah, we're in.'"
Whitley will be inducted into the Country Music Hall of Fame later this year, along with Jerry Lee Lewis and record label executive Joe Galante. A date has yet to be announced.