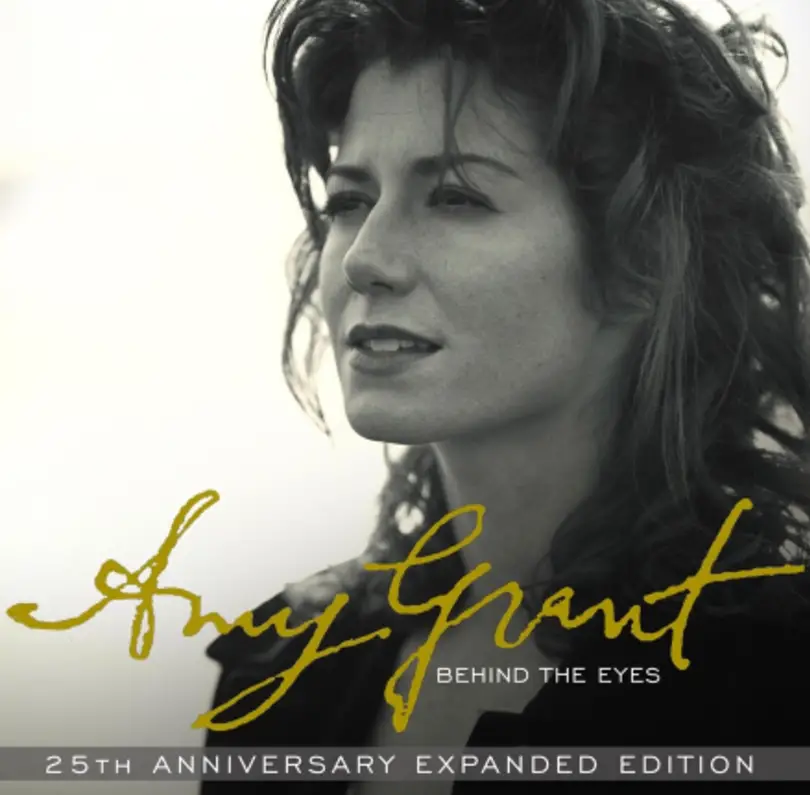 Amy Grant is celebrating the 25th anniversary of one of her most iconic albums, Behind the Eyes, with a new, expanded version of the record, plus a new tour! The six-time Grammy winner will release Behind The Eyes (25th Anniversary Expanded Edition) on September 29, marking exactly 25 years to the day since the record was released.
The new record will include all 12 songs on the original project, along with 18 bonus tracks, B-sides and demos, plus two brand new reimagined tracks by producer Keith Thomas.
"Snapshots of life…that's what these songs are," Grant says. "Rediscovering so many unreleased tracks was like finding an old roll of undeveloped film 25 years after taking the pictures!"
As part of the release of , Grant also dropped "Turn This World Around (2022 Version)."
Grant is enjoying taking a retrospective look at her music and her career. Last year, the Nashville Songwriters Hall of Fame member released the 30th-anniversary edition of her 1991 Heart in Motion album.
The new music comes after Grant had a serious health scare, when she underwent open-heart surgery, after doctors discovered a congenital heart defect that had gone undetected.
"My birth defect was an encroaching killer, and I had no idea," Grant said on Good Morning America. "So my advice would be take care of yourself. The world needs you. Even if you feel like everything is fine, you don't really know what's going on on the inside. I think women tend to put their health on the back burner. It's more like, 'Oh my children, my grandchildren, my work, my spouse —  all of those things. And we need the gift of each other. So even if you go, 'Oh, I've got nothing on the radar,' just get somebody else to check it out."
In support of Behind The Eyes (25th Anniversary Expanded Edition), the gospel singer plans to launch a 25-city tour this fall, performing several songs from the new set of tunes each night.
Behind The Eyes (25th Anniversary Expanded Edition) will be available digitally, as well as as a triple-vinyl package, with narratives from Grant, Thomas and fellow co-producer, Wayne Kirkpatrick.
Pre-order of Behind The Eyes (25th Anniversary Expanded Edition) is available here.