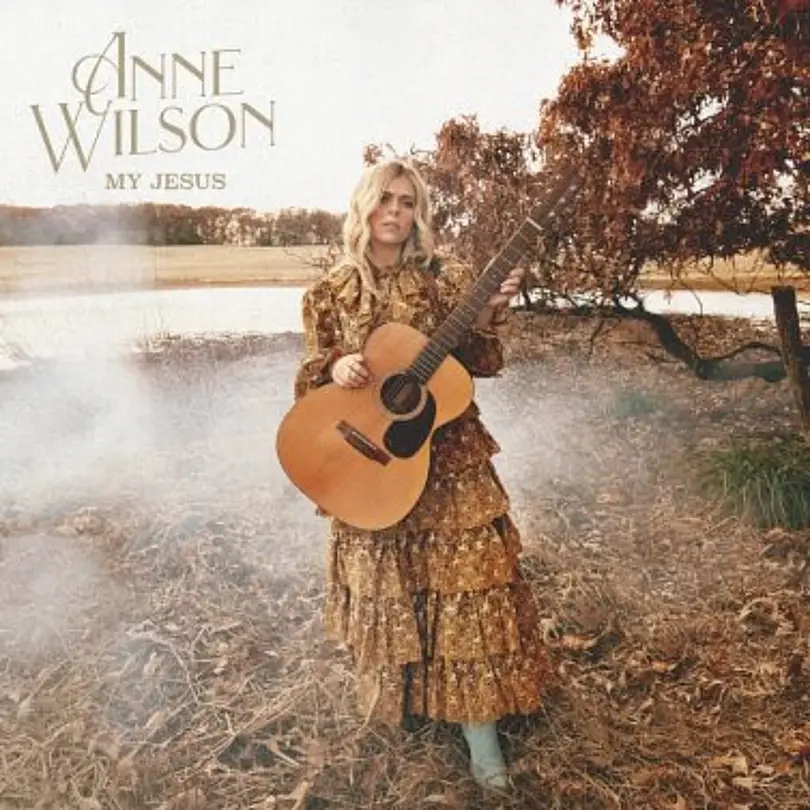 Anne Wilson had a massive No. 1 hit with her debut single, "My Jesus." The song is also the title track of Wilson's debut album, but there's another song, "God Thing," which is Wilson's current single, and one of her favorites from the record.
"I love that song," Wilson tells Everything Nash. "It's the most-country song on the record, for sure. I love how country it is; we really just wanted to write a song that had that very country feel to it. The message behind the song is the title. It's called 'God Thing.' And the whole concept is about that saying that we always say, 'It's a God thing,' and what that means. For me in my life, I've been through so much. I lost my brother in a car accident almost five years ago. I've just been through a lot of really hard things, and I've seen God come through so much in my life, even if it's just about providing the next meal for me.
"Whatever it is, God always comes through, and He never just leaves us there," she adds. "And so that song is a really powerful one and I'm excited for everyone to continue to hear it on the record."
Wilson had no idea when "My Jesus" was released in April of 2021, how much her entire life would change. The Kentucky native grew up with a singular goal of working for NASA, and it wasn't until her brother passed away that her focus shifted to music, never dreaming how much the Christian music community would embrace her songs and sound.
"I remember calling my manager after the write, the day we wrote the song, and he said, 'Hey Anne, how did the write go? What would you rate the song?'" Wilson recalls with a laugh. "I was like, 'I think it's like a five out of ten, but I think there's something special about it,' and that was it. And then about four or five months went by, and we sat down to have a song meeting with my record label. We chose to go with 'My Jesus,' but I didn't think that it was going to blow up. I was just hoping it would make it to the Top 15 on the charts. I had no clue that it would be No. 1 for seven weeks, and would just be this massive song. It's honestly so mind-blowing thinking back, but I'm so grateful for how God's used that song."
Wilson can also be heard on High Valley,'s "Somebody Tell That Girl," from their forthcoming Way Back album, out on May 20.
Find all of Wilson's music and tour dates by visiting her website.