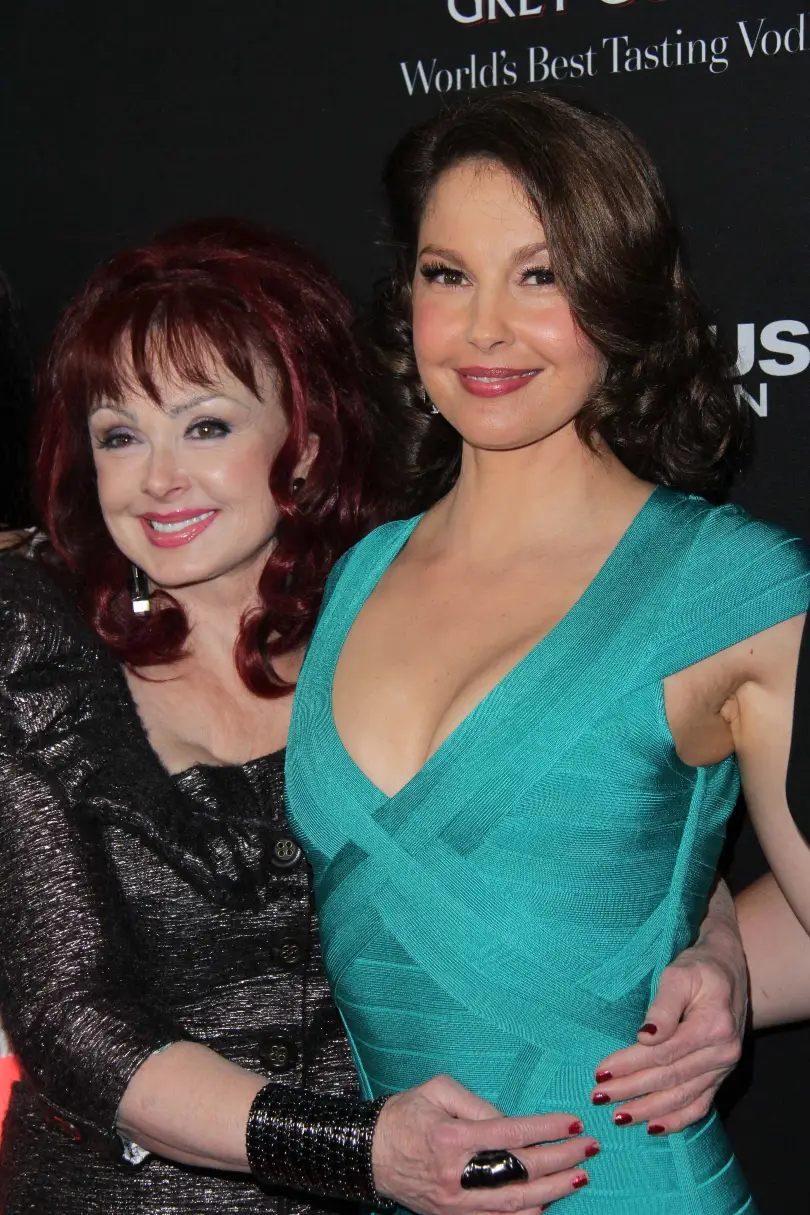 It's been three months since Naomi Judd passed away, and her daughter, Ashley Judd, is opening up about her mother, and the mental illness that ultimately took her life. In a candid conversation on Spotify's Healing With David Kessler podcast, Ashley speaks frankly about the demons her mother faced for decades, and how she is now coping with the unimaginable loss.
"[She] walked with her better understanding of her mental illness for some years, because she did get a couple of correct diagnoses," Ashley says (via Variety). "There was one particular thread of help on which she really wanted to rely very heavily. And there were a lot of other augmentations that could have been beneficial. and for whatever reason, those were not as attractive to her."
Ashley admits it was heartbreaking for her to see her mother not get the help she desperately needed, and not try to intervene and make decisions that were not hers to make.
"There were times when she got excellent and expert professional help, and chose not to pursue that in the ways that I thought were better for her," Ashley admits. "And I had to respect her autonomy and give her the dignity of making those decisions for herself, even when I thought her thinking was distorted."
"I'm not the arbiter of right and wrong, and I resign from the committee that says you must accept my views," she continues. "And then what that leaves me with … is my grief and the loss of my beautiful mother, and my discomfort over 'What if this happens?… What if she doesn't stay at this medical detox? What if she doesn't get help with this place that treats dual diagnoses? What happens if she doesn't go to these meetings? Oh my God. Now she's fired that person.' It leaves me with my feelings of my responsibility, and that's why I need my own recovery. And the best thing that family members can do for themselves is get their own help."
In hindsight, the award-winning actress acknowledges that there were signs of her mother's mental health struggles over the years, signs that she now sees with much more clarity.
"I look back on my childhood and I realize I grew up with a mom who had an undiagnosed and untreated mental illness," Ashley acknowledges. "There are different behavioral expressions, interactions, flights of fancy, choices that she made that I understand were an expression of the disease. And I understand that and know that she was in pain and can today understand that she was absolutely doing the best that she could, and if she could have done it differently, she would have."
Ashley painfully revealed in a previous interview that she found Naomi, after her mother had taken her own life. While she mourns the loss deeply, Ashley finds solace in the belief that Naomi finally found the peace she desperately sought for most of her life.
"My most ardent wish for my mother is that, when she transitioned, she was hopefully able to let go of any guilt or shame that she carried for any shortcoming she may have had in her parenting of my sister and me," Ashley says. "Because certainly on my end, all was forgiven long ago. What I know for myself is that it takes a robust recovery program to be the woman that I am today. And I want wellness and vitality and to have the greatest chance at happiness that I can. And my family just happens to come from a lot of grief, a lot of trauma. We're pushing back against generations of hurt. And I believe it's in me to do things differently."
Naomi passed away on April 30, one day before The Judds were  inducted into the Country Music Hall of Fame.
If you or someone you know is in crisis, help is available 24/7 from the National Suicide Prevention Line at 800-273-8255.