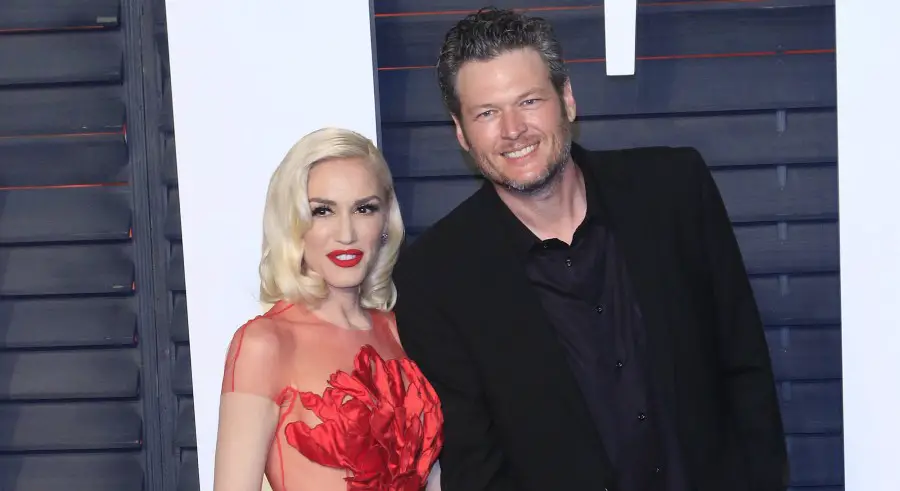 Gwen Stefani, will return once again for Season 22 of The Voice, replacing Kelly Clarkson, who is taking some time away. Her return will mark her sixth season as coach of the reality TV talent show, which is where she first met her now-husband, Blake Shelton, but her first since the couple tied the knot.
"Stepping back on the set of The Voice this time was very surreal," Stefani tells NBC Insider. "Being married, it brought back so many memories of all the different seasons that we've been on The Voice together, all the different phases of our friendship, of our relationship."
Shelton is also excited, and grateful, to have his bride of one year return to the famous red swivel chairs.
"The best part about working with my wife is that I never have to be apart from her," Shelton tells the outlet, adding that it also increases his chances of winning. "And she also happens to be one of the least competitive people I know. Being on a competition show with your wife, who is also not competitive, is the greatest situation you can be in."
Regardless of who has the winning singer this season, Stefani says she is already certain they will have a good time on the upcoming season of The Voice.
"It doesn't really matter where we are," she maintains. "We always have fun together."
Shelton honored Stefani with a touching anniversary post earlier this month, celebrating one year of wedded bliss.
"Happy anniversary to the woman that makes my world go round," Shelton wrote. "[Gwen Stefani], because of you, this year has been the best year of my life. I love you!!!! Thank you for saying yes!"
Since becoming husband and wife, Stefani has also been singing the praises of her husband as well.
"It was so intimate," Stefani said said on The Ellen Degeneres Show, speaking of their wedding. "It was so exactly what it needed to be, and not just the wedding, but the marriage is so fun, and I'm so into it, so I feel very blessed."
Stefani and Shelton will be joined by John Legend and Camila Cabello in serving as coaches for Season 22 of The Voice. The show will premiere on September 19 on NBC.