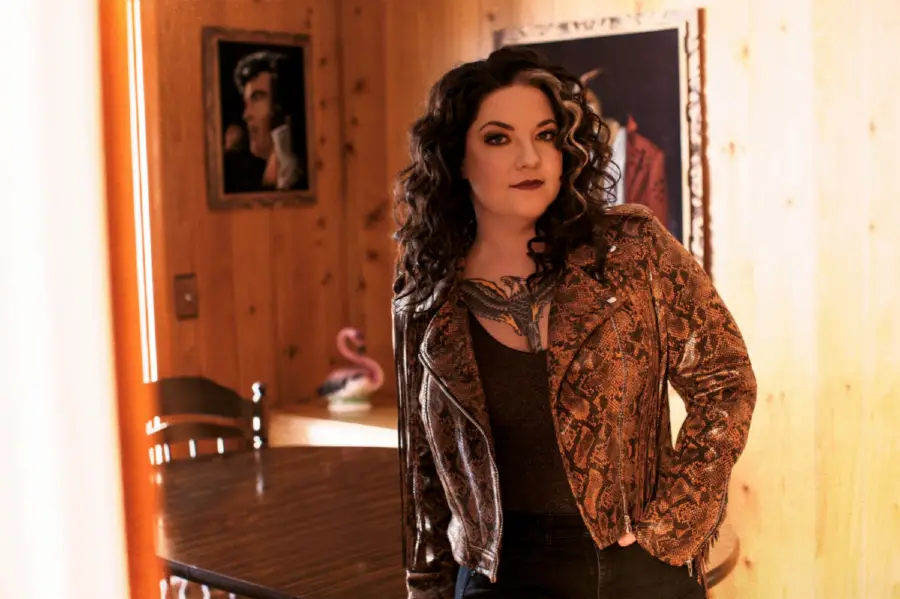 Ashley McBryde made her unforgettable Grand Ole Opry debut in 2017, performing "Girl Goin' Nowhere," the title track of her freshman album. McBryde wrote the song with Jeremy Bussey, preparing herself for her long-awaited Opry performance.
"I was headed to a co-write with a guy that I'd never met before by the name of Jeremy Bussey, and I was excited to write with him," McBryde recalled to Apple Music Country's Love Junkies Radio. "I didn't know anything about him. He didn't know anything about me. And like you're not supposed to do, I was thumbing through Instagram, in the roundabout right there on Demonbreun and I saw that Goose Gossett had posted a photo of Guy Clark and the caption was, 'Thank you for teaching me how to write songs, even though you never met me,' and I knew what that meant. I knew that Guy was gone and that's one of my heroes, of course."
By the time McBryde got to her writing appointment with Bussey, she was understandably emotional, trying to come to terms with the fact that she would never be able to write with one of her biggest musical influences.
"I'm a mess," McBryde recalls of meeting Bussey for the first time. "My mascara is everywhere. I walked into Bussey and I said, 'Hi, I'm Ashley. I'm so sorry. I know I look like crap right now.' And he said, 'Well, run to the bathroom, wash your face, get yourself together and we'll chit-chat.'"
After McBryde composed herself, the two songwriters began sharing their own similar life stories, sharing the commonality of a dream to be a songwriter, one that others could never quite understand.
"We had those ideas floating around and he said, 'Have you played the Grand Ole Opry?'" McBryde recounts. "I said, 'Not yet, but I plan to.' And this is about a year, year and a half before Opry ever knows who I am. He said, 'Well, then all we have to do today is write what you want to say the first time you play the Opry, and we have to write it in such a way that Guy Clark wouldn't be upset if he had to listen to it.'"
Even though McBryde's Grand Ole Opry debut took place four years ago, she still vividly remembers her inaugural performance.
"That was a really cool moment," McBryde previously told Everything Nash. "Right after I get done singing, I pointed at the circle and said, 'I'm going to stand here, right here and do it.' And I still do that when I play the Opry. The Opry is one of the most important things to me in my whole career. I've never come into the building without saying hello to Minnie Pearl. I've never left the building without saying, 'Goodnight, Minnie.' I've never stepped right into the circle. I always put a toe in first. And then I always either point down to it or reach down and touch it when I leave. It's such a sacred thing to me."
McBryde's latest album, Never Will: Live From a Distance, is available for purchase via her website.