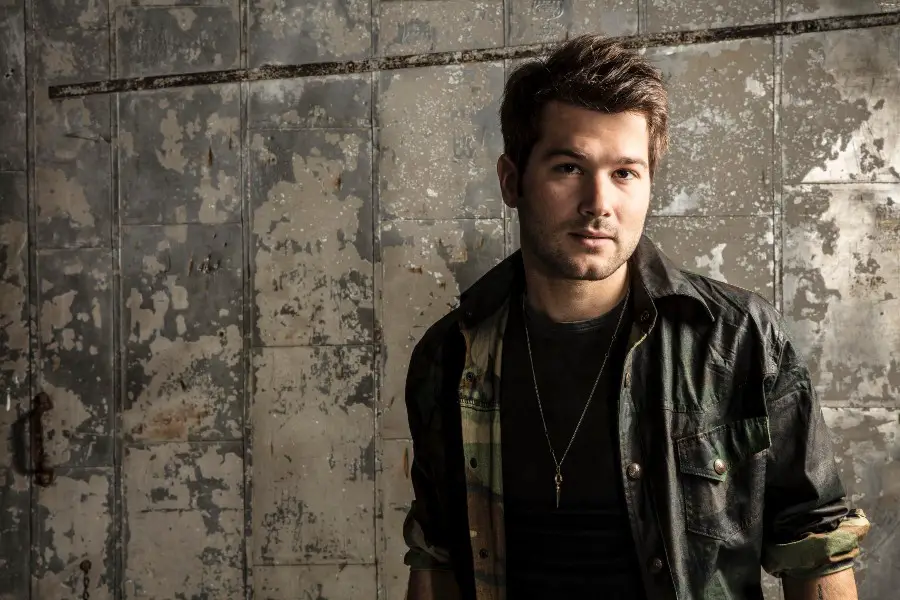 Ben Gallaher is back with new music. The Pennsylvania native just dropped "Country, Boy," which he wrote with Carlton Anderson and Jacob Powell, and marks his first release after his Every Small Town EP, out last year. With "Country, Boy," as with all of his music, the rising star thinks about how his fans will react when he performs his songs night after night.
"What I love to do is play these songs live in front of a crowd and really see if people are reacting or not," Gallaher tells Everything Nash. "You can see firsthand; if we're losing people in the second verse to go to the bar, then that's not a good sign. But if it's beers in the air and they've never heard it before, it's an indicator that it could be something that resonates with a larger group of people."
Gallaher is not only a proficient singer and songwriter, but an accomplished guitar player as well.  Only six years old when he began to play, he knew even then that music was his calling.
"Nobody in my family is musical," Gallaher says. "My parents got me a guitar, and I took to it. It sounds crazy, but from then on, it felt like I was born to play country music. It's all ever done."
Gallaher moved to Nashville to focus on country music, without any thought to what might happen if his plan didn't work.
"I always thought if you have a backup plan, then you're already setting yourself up for failure, because mentally you're going, 'Well, if this doesn't work out … ' That's a bad headspace. Nashville's a ten-year town and I'm coming up on my ten years really. So, it's tough, but this is the only thing I've ever done.
"From when I was young, I knew I was gonna end up in Nashville," he continues. "It was just a matter of when. I moved here when I was 19. I didn't know anybody. And I've been on the road most of those years playing any rat hole bar you can think of, from Connecticut to San Diego."
Gallaher might have started small, but his career is beginning to take off, thanks in part to his signing with Stone Country Records, headed by music industry veterans Benny Brown, Paul Brown and Jason Sellers.
"I went over to Benny's house, and we hit it off," Gallaher recalls. "Four hours later, we're still there talking about music. It was a connection and something that just felt right. He offered me a deal with a handshake, like old school. We're right in line musically and personally; it just was a right fit and that's hard to find, when all those things align."
Gallaher has already proven himself as one of the hardest working musicians in Nashville, but he doesn't take any of it for granted.
"It's been a lifelong journey for me to get to this point," he reflects. "This is a big deal for me to be here. It really is. I don't take any of it lightly, 'cause you work so hard to get there. I'm just starting out, and I have a long way to go, but even to get to this point … it's fantastic."
Find "Country, Boy" and all of Gallaher's music and upcoming shows at BenGallaher.com.
Photo Credit: Courtesy of Elicity Public Relations / David Abbott