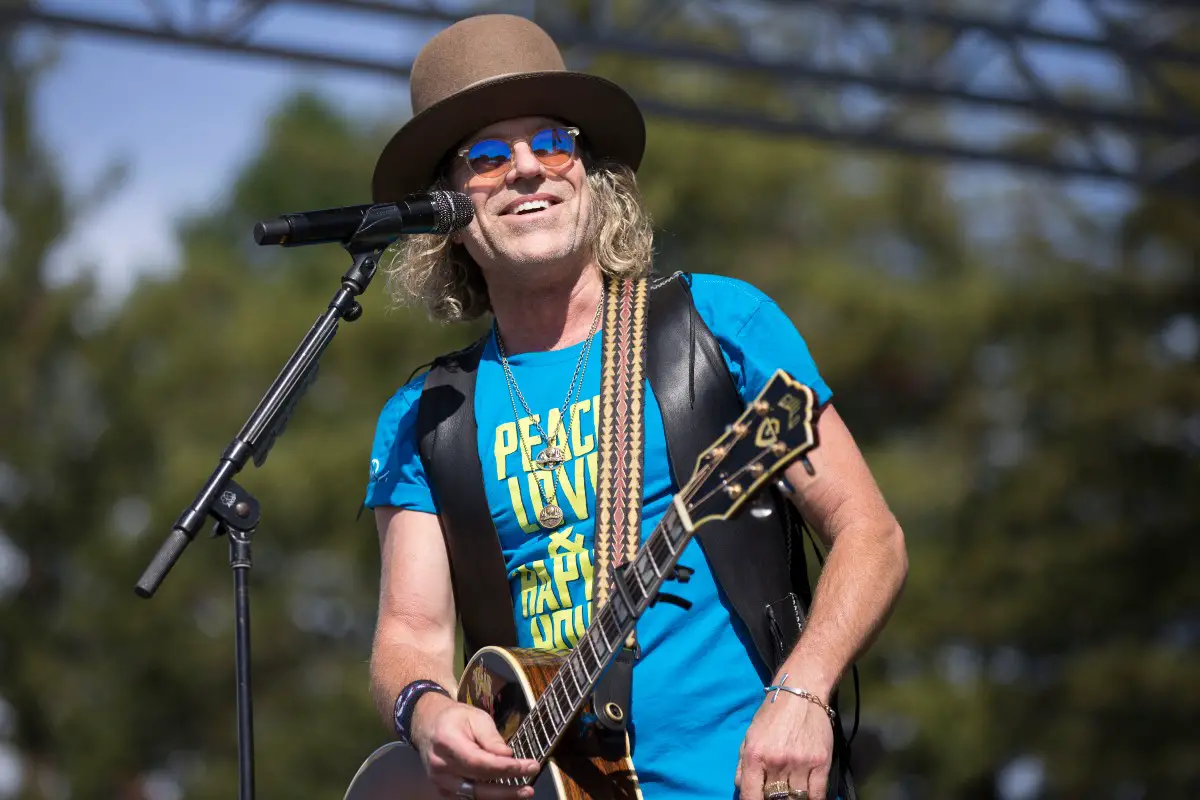 Big Kenny, one-half of the Big & Rich duo, recently returned to live performances, after more than a year away from the stage. For someone who has spent most of his life singing for others, the long-awaited return was a spiritual experience as much as a physical one.
"t felt like no time had ever passed by," Big Kenny tells Everything Nash. "Everyone was so in the moment; everyone was just so ready to go do it that it felt glorious. It just felt good. Seeing all the people out there again, it just felt glorious. Everybody showed up. It was like, here they are again, like normal. It felt glorious. I don't know any other way to say it, 'cause that was quite a bit of time off. That's as long a period of time as we had gone without playing music in front of live crowds since since way before the beginning of Big & Rich."
The 57-year-old might have missed performing — a lot — but he did enjoy his time at home with his wife and children, time he had never had until last year.
"I'm thankful for it," Big Kenny reflects. "It gave me an opportunity to sit down and have dinner with my family, consecutive nights that I hadn't been able to experience in the past. So I'm looking at the things that were benefits from that time. I try to just see it all as positively as I can, but I have to say, hitting that stage, that was just glorious. It was so fun to get back up there with all the guys, the band and John [Rich], and hear our voices together and hear all that the energy. You forget what that feels like, and then boom, it's right there again. It just gives you that sort of levitating feeling right there in the moment."
Not only is Big Kenny back on the road with Big & Rich, but he also has a brand-new TV show, Big Kenny's Crank It Up Garage, airing on Circle All Access. After a year of being relatively quiet, the singer-songwriter has never been so happy to be busy again.
"We've been playing festivals now for a month," Big Kenny says. "It's awesome to get back out there and see everyone having a good time again. It's just great. The spring started out awesome because as soon as all the vaccination stuff opened up, we all went and got vaccinated. And then we were right at the point of going out shooting this show. We were just so ready to get out there that it made it especially awesome. It was almost like Christmastime."
Find all of Big & Rich's upcoming shows at BigandRich.com.