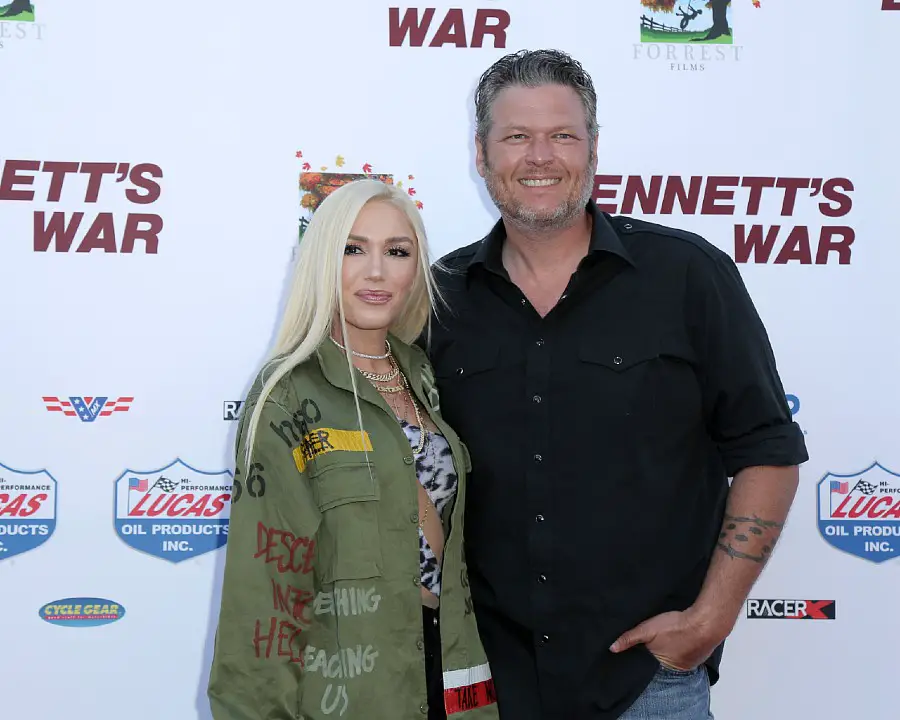 Gwen Stefani is getting used to life on Blake Shelton's Oklahoma ranch. The California native has been spending her time during quarantine with her boyfriend of five years, and is becoming quite accustomed to the wide open spaces.
"It's really easy to get used to being here," Gwen shared on Today with Hoda and Jenna. "It's stunning. My nature growing up was basically going to Huntington Beach or Newport Beach, and so we didn't have a lot of this kind of wide open space, and stars. It's a little bit simpler of a life that I didn't even know existed. We have really enjoyed it."
The couple also already hosted their Thanksgiving dinner, in October, while the family was gathered together.
"We actually had our Thanksgiving here last night because we had to switch around our schedules this year, and so we had an early Thanksgiving. It's been a lot of fun being out here. The fall is my favorite, for sure," Gwen shared. "We had like 14 different celebrations last night and we just had to pile them all together so that we can fit it all in. We had a lot of fun, it was really good. I made my first pumpkin pie ever."
Gwen and Blake have yet to announce if they plan on tying the knot or not, but the No Doubt singer does say they are more in love than ever.
"The good news is that we still like each other a lot," she gushed. "That's good. We'll see what happens."
The couple is also back together on The Voice, which is being filmed in Los Angeles, but without a studio audience, because of COVID-19.
"It was actually not as weird as I thought," she shared earlier on the Today Show. "I think everybody felt even more grateful to be there, because we felt special that we could actually work. I thought that it felt unusually like normal. I think it felt a little bit more like the reality part of it felt even more real, because there weren't a lot of people around. It felt like it was just us … it felt super natural."