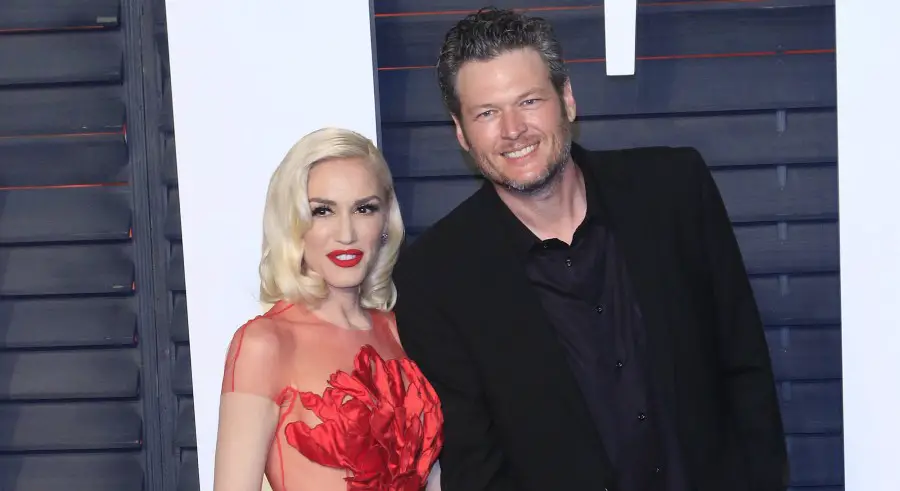 Blake Shelton has loved every season that Gwen Stefani joined him on The Voice, but it wasn't always easy. The "Minimum Wage" singer has been joined by Stefani for five seasons, mostly recently in Season 19, admitting that having her on the show does pose its own set of challenges.
"I love it when she's here," Shelton says (via People). "She brings a very complicated element of competition, for me in particular. But I love that. I love the challenge. Just knowing that she's there, and she has my back, is pretty cool."
It was on Season 7 of The Voice in 2014 that Shelton and Stefani first met, with that relationship turning into a romance one year later, in Season 9. For Shelton, who is the only coach who has been with The Voice for all 20 seasons, his greatest accomplishment has nothing to do with his global fame or numerous wins.
"People ask me all the time, 'What's the greatest thing that has happened for you since you've been on The Voice?'" Shelton shares. "That's a no-brainer, right? I met my fiancée here. It's hard to resist Gwen Stefani. You know, here's this iconic rock star coming to be a coach on The Voice in a black minivan. That was cool to me."
Shelton was incredibly starstruck the first time he met Stefani, prior to her joining The Voice, never imagining he would one day be engaged to her.
"She surprised everybody with a performance of 'Hollaback Girl,' and then they announced that she was going to be a coach," Shelton recalls to People. "I remember enjoying her performance, and then after the show, we all took a group picture. It was very much an industry-type meeting, and I told people, 'I met Gwen Stefani. That's crazy.'"
When Shelton and Stefani first started dating, they were fresh off their own divorces (to Miranda Lambert and Gavin Rossdale, respectively), and unsure if what they were feeling was something permanent or just a passing fling.
"We tried to keep it as under the radar as long as we could, because we both didn't — we didn't even know if we were both maybe rebounding together," Shelton admitted on The Late Show with Stephen Colbert. "Adam [Levine] would have been upset if he had known early on, because Gwen was — he comes from the generation where Gwen Stefani was everybody's dream girl. And so, I was walking on sacred ground. By the time he found out, he was like, 'Man, what the hell? Why didn't you tell me?' I didn't tell you because I didn't want you to mess this up for me.'"
The Voice airs on Monday nights at 8:00 PM ET on NBC.