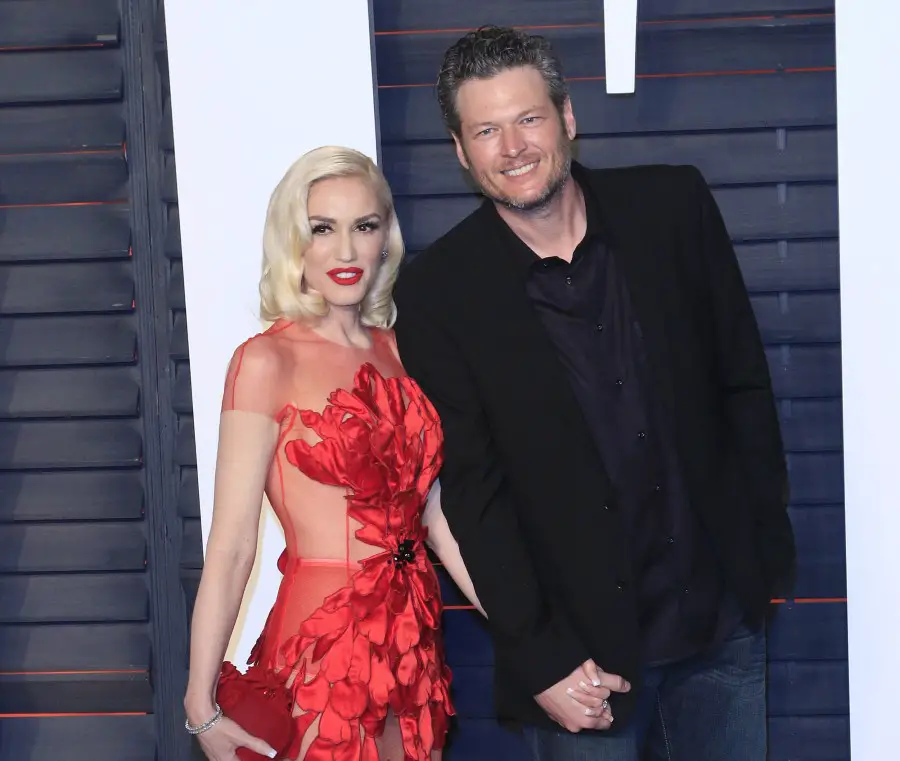 Blake Shelton proposed to Gwen Stefani in October, after five years of dating. The Oklahoma native reveals that he had the diamond for a while before he popped the question, and was rightfully terrified he would accidentally lose it.
"I had the ring for a couple of weeks, maybe two and a half weeks," Blake said on The Bobby Bones Show. "To be honest with you, the scariest thing was, I had that ring in the compartment on the door of my truck for about a week. I don't know about you, but stuff falls out of that thing in my truck all the time. I'm digging in there looking for a flashlight, or change.
"I kept thinking, 'Man, somebody's going to hit the jackpot whenever I drop this thing out of my truck," he added with a laugh. "I wanted to keep it in there all the time, because I didn't know when I would have the exact right moment, but thank God I didn't lose that ring."
.@blakeshelton on where he kept his engagement ring for @gwenstefani and why it was there! 💍 pic.twitter.com/Zz1nJJKVoM

— Bobby Bones Show (@bobbybonesshow) December 14, 2020
Blake's future wife previously revealed they were waiting to set a wedding date until it was safe for their loved ones to attend.
"I would say I just want my parents there at this point," Gwen shared on On Air with Ryan Seacrest (via People). "My parents wouldn't come to Thanksgiving because they're so scared so really I would rather it not be a COVID situation. Like, I would rather not have masks and that kind of thing."
"Even when you cut it down to just family, it's too many people for COVID so we're going to see what happens in the next few months," she added.
Whenever they do tie the knot, Blake hopes his good friend, Adam Levine, plays for the ceremony, along with Adam's Maroon 5 band.
"I've kind of decided that — I've been doing this a long time now and I've got a lot of favors out there," Blake quipped on Late Night with Seth Meyers. "He may not like it, but Adam Levine's gonna have to get the band together and come and play our wedding."