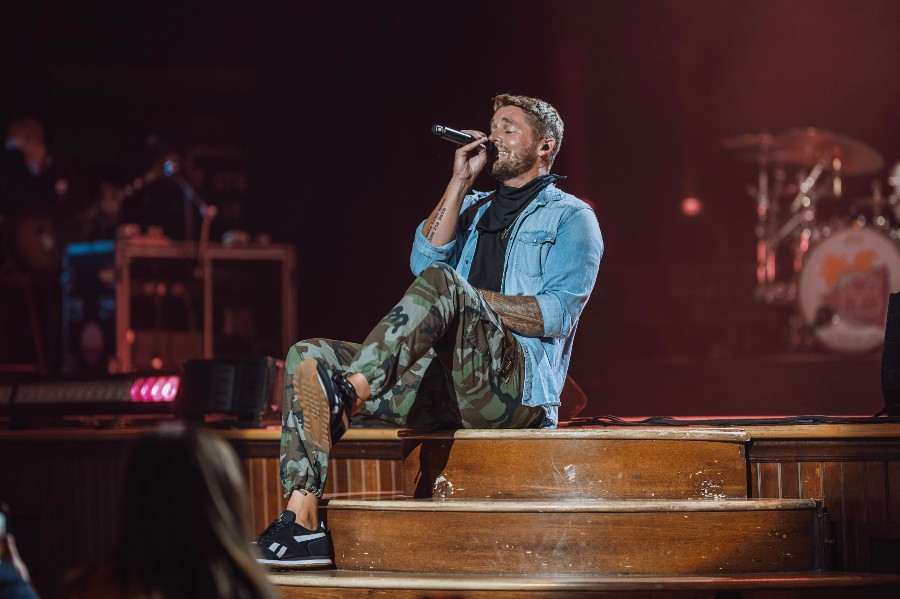 Brett Young had no idea how much his life would change, in every way, when he became a father. The 40-year-old is the proud parent to daughter Presley, who will turn two in October, and will welcome a second child with his wife Taylor later this summer.
For the athlete-turned-singer, nothing could have prepared him for how drastically his life would be altered, in the best way possible, by having a child.
"I had a song on my last record called 'Chapters,' and the motivation for that was looking back and realizing all the different stages of life I've gone through," Young tells Nashville Lifestyles. "But of all the chapters of my life, this is the most significant change I've experienced. There's still that same eighteen-year-old, wide-eyed kid in there somewhere—I just don't really know where he is."
Young just released his third studio album, Weekends Look a Little Different These Days, which was inspired by his own realization of how different his life looked compared to just a few years ago.
"I specifically was sitting and watching football with my daughter in my lap, and a bottle in her mouth, and I just thought, 'This is not what college football Saturdays used to look like,'" Young recounts.
Young has crafted a successful career for himself by writing songs like "In Case You Didn't Know," "Catch" and "Lady," all inspired by his own life. While Young plans to always draw from personal experience as the inspiration for his own songs, the California native said he had to look a bit outside his own life experiences when writing for Weekends Look a Little Different These Days.
"To me, the writing only really changes when the landscape changes," Young shares. "So, this was the most challenging record to write, because if I were to follow that by the book, I would have basically written eight songs about my daughter. And that leaves a lot of listeners and fans out there hanging. I had to dig a little deeper, rather than just go, 'This is how I'm feeling today, let's write this song.'"
Young previously said that looking outside himself for the songs on Weekends Look a Little Different These Days was a challenging process for him.
"If I wasn't careful, fatherhood would have inspired all of them and we would have had a lullaby record," Young told E!. "In terms of the songwriting, it put me in a position where I had to actually stretch myself pretty far and not just write about what today was like or what I'm feeling right now. It made me realize that there was a huge audience of people who had fallen in love with the first record, specifically songs like 'Mercy' where it broke their heart."
Find all of Young's music, and see his upcoming The Weekends Tour dates, by visiting BrettYoungMusic.com.