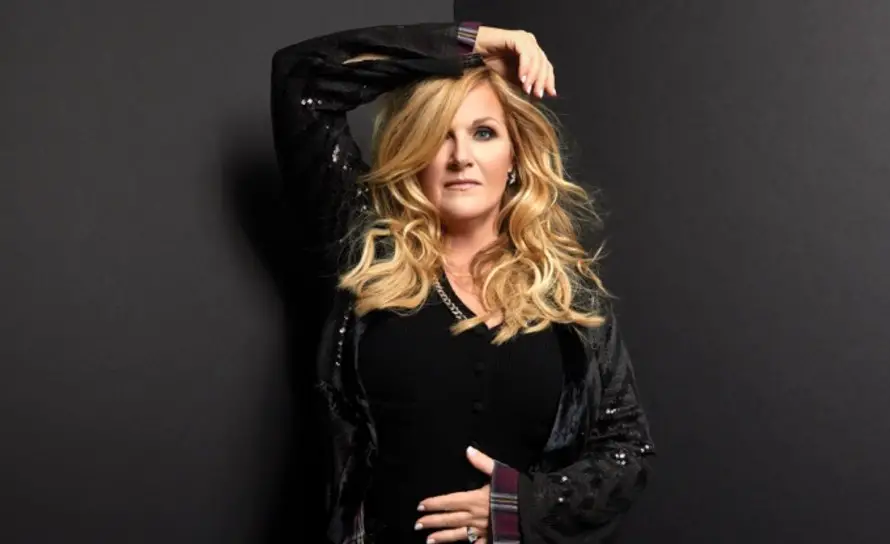 Trisha Yearwood became famous for her stunning vocals, bursting onto the country music scene 30 years ago with "She's In Love With the Boy," but her influence extends far beyond music. Yearwood is also a TV personality, with her award-winning Trisha's Southern Kitchen, an author, a philanthropist, and more. Yearwood has worked hard — really hard — for everything she has accomplished, but she says it's Reba McEntire who inspired her that nothing was impossible or off-limits for her.
"My husband, one of my favorite quotes when he talks about this is, 'A woman works twice as hard for half as much,'" Yearwood tells Forbes. "I think that's a fact in our world. I think about people that mentored me, especially business-wise like Reba. Reba was the first female artist that picked her own songs, picked her own producer, and that wasn't that long ago.
"When she started selling records and hard tickets for concerts, that is when record labels started to show respect and started signing more women," she continues. "When I look at the businesses that I've been involved in, we're making these companies money, so they don't mind having a female CEO as long as you're performing."
This isn't the first time Yearwood has spoken out about McEntire. She previously acknowledged that McEntire not only paved the way for her, but for an entire generation of female artists, who set a new standard in the industry.
"Even though there were a lot of women being played, there was still the conversation about 'Well, you're only going to play one woman to every four men on the radio' and 'A woman's not really going to headline. Okay, okay, Reba — all right, Reba did it,'" Yearwood tells The Boot. "And Reba really paved the way for us as women to sell tickets to their own shows, headline their own tours, but it was never [a given]."
Yearwood, who was just inducted into the  Nashville Entrepreneur Center's Entrepreneurs' Hall of Fame class, says the biggest measure of her success is her personal peace more than anything else.
"Everybody wants to make money and be successful financially, but you really want to wake up in the morning and be excited about the things you're doing," Yearwood reflects. "I think when you're having fun and you're enjoying yourself, that's when you have the most chance of being successful."
Yearwood is involved in a lot, but there is a lot more she could still do, if she wanted to. But for the Grand Ole Opry member, the key to her success has much less to do with fame and fortune, and much more to do with internal happiness and satisfaction.
"If you can be strong enough to trust your own instincts, that's the thing that's going to carry you through," says the 57-year-old. "I really feel like that's been the number one thing for me all along. A lot of times something looks great on paper, and it probably is a good move career-wise or brand-wise, but if it doesn't feel like something that I really want to put my heart and soul in then I need to say no."
Yearwood's Every Girl Deluxe album, released in August, is available at TrishaYearwood.com.