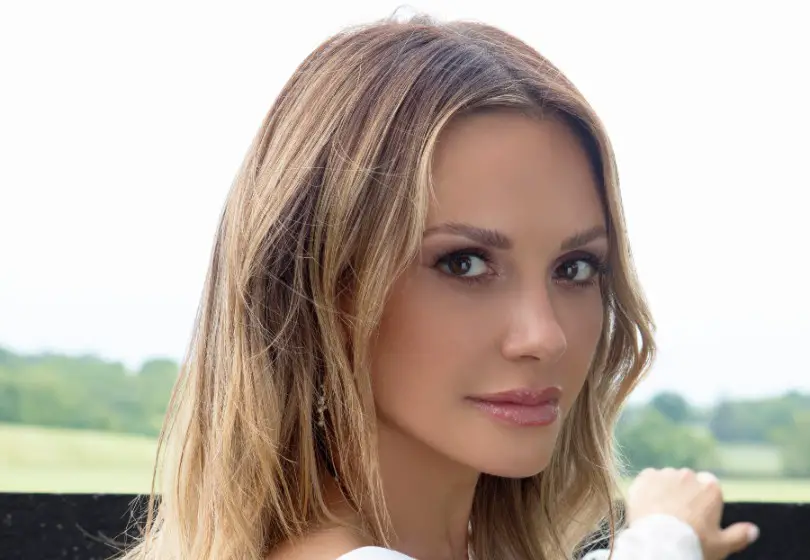 Carly Pearce has clearly had no problem graduating to headliner status. The Grand Ole Opry member is on her own The 29 Tour, which includes a sold-out show at Nashville's CMA Theater, taking place on Thursday, December 2.
Pearce shared the exciting news on social media.
I'm so excited to be at the @CMAtheater tonight in Nashville for a SOLD OUT show! See y'all in a few hours 😍 https://t.co/F3iCdp8Xeq pic.twitter.com/dcJOLnikd8

— Carly Pearce (@carlypearce) December 2, 2021
Pearce embarked on her solo tour after ending her run with Lady A, on their What a Song Can Do Tour. Joined by rising star Andrew Jannakos on her tour, the 31-year-old is already taking country music by storm, including with her latest 29: Written in Stone album.
"I want to be known as a strong woman in everything I do," Pearce tells Everything Nash. "Not jaded, or scorned, or bitter, but a woman who meets life on its terms, feels the things I need to feel, but then grow and learn from what I get handed."
The Kentucky native had a very good reason for naming her latest album 29: Written in Stone, songs that were written during one of the most tumultuous times in her life.
"Part of why I wanted to call this project Written In Stone, beyond being the prayer for things I really want for myself and the people I love, is that life should be indelible," Pearce says. "Your words, your actions, your truth, those things should be written in stone. They should last forever, anything less, you're not truly committed to them. Whether it's love, life, country music, that's what the last year has taught me."
Pearce is also the reigning CMA Female Vocalist of the Year, an honor that she was unprepared to accept.
"Honestly, I think I blacked out," Pearce said backstage after her monumental win. "I thought, 'Wait a minute.' … I heard my name, but it took me probably until I got up there to understand what was happening. I mean, I fell to my knees."
Pearce will wrap up her The 29 Tour on December 3 in Bloomington, Illinois. She will hit the road next year, serving as the opening act on Kenny Chesney's Here and Now Tour. Find all of her music and tour dates at CarlyPearce.com.
Click here to subscribe to our YouTube channel.