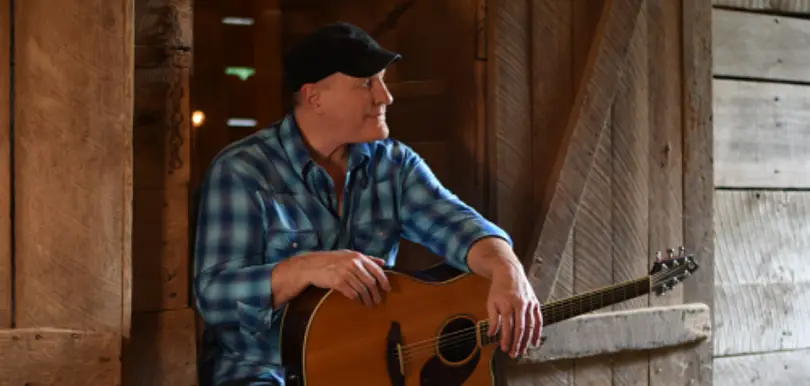 Collin Raye and Miranda Lambert are both mourning a deep loss, with the passing of Scotty Wray. Wray is a brother — and frequent collaborator — with Raye, and was also a longtime member of Lambert's band.
Both singers spoke out about the loss on social media.
"Sad news this weekend for my family as my big brother, Scotty passed away Friday night in Arkansas." Raye said as part of a touching tribute to Wray. "Though he had been suffering from an illness for some time, and was in a care facility, it was still sudden and shocking for me as I had spent hours with him, just the day before, and left him Thursday evening feeling like I'd see him again soon.
"We spent the day telling stories, reminiscing and laughing. I never would have guessed, he'd pass on, the next day," he continued." Me and my band, 'The Riff Raff,' performed in Texarkana, Friday night. It was a special Classic Rock Tribute Show that Scotty really wanted to see. Realizing he was too sick to attend, I planned to make the entire night a tribute to him, and we videoed the show for him to watch later. Sadly, I later learned that he had passed away shortly before we took the stage. It has been a very emotional couple of days."
Lambert recalled the very early years of her career, when it was just her and Wray performing together.
"Heavy heart post," Lambert shared. "Last night I lost one of my most treasured friends, band mates and road family members, Scotty Wray. We met in 2001 in Greenville Texas. I was 17 … That was the beginning of our journey together. We went through so much life together on and off the stage. We wrote songs, played gig after gig, fought, cried, laughed and even got matching arrow tattoos after we made it out of some rough patches together. He was one of the most talented guitar players I've ever known and I'm so thankful I got to witness his genius seasoned laid back blues man style on stages all over the world for over 20 years.
"He was the one I could count on," she added. "Always. No matter what. If he was there on my right side I felt like I could take on the world. Scotty Wray was family to me and I'll never sing a note without him because I know he is there with me. He always has been. I love you my sweet Bud Wray. Heaven is lucky cause that honky tonk band up there just gained another guitar pickin' angel. Rest easy my love."
Wray wrote "Scars," which Raye and Lambert recorded together as the title track of Raye's latest album.
"She immediately said yes," Raye recalled to Everything Nash, of when he asked Lambert to join him on the emotional song. "It took a few weeks to get her in the studio, but when she did, it was just magic. We spent an hour laughing and cutting up and she spent probably eight minutes behind the microphone. She laid that vocal down fast. You could just feel she has a passion for the song. Her amazing voice, we blended really well, and it just really kind of anointed the song, I think."
Funeral services have yet to be announced. Everything Nash extends our deepest condolences to Raye and Lambert, and all of Wray's family.