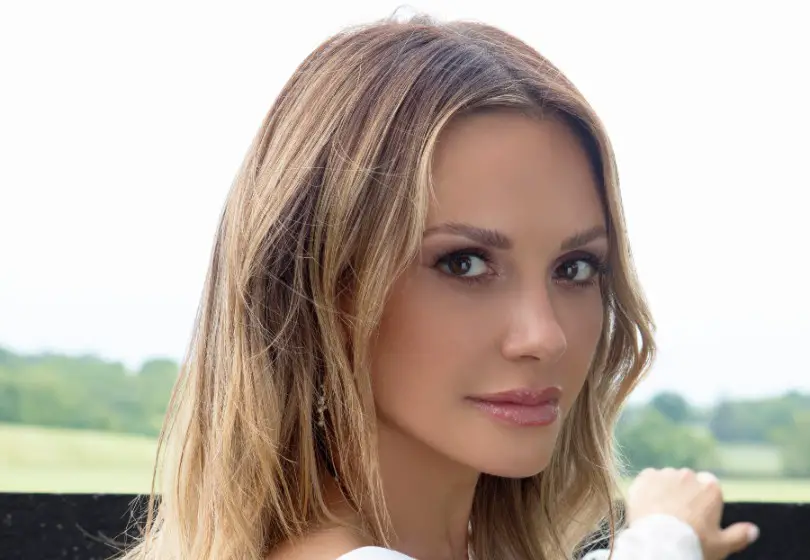 Carly Pearce  received four ACM Awards nominations this year, including for Female Artist of the Year, a category she won in November at the CMA Awards. The nomination means all the more to Pearce, since it comes the same year Dolly Parton, who invited Pearce to become a Grand Ole Opry member last year, hosting the show.
"Female Artist is, obviously, the thing every little girl dreams of," Pearce acknowledges. "All those years in the shows at Dollywood, you'd imagine… but maybe never truly dream… and to be nominated this year with Dolly hosting? It's beyond a dream."
Pearce also received two nods, for both Music Event of the Year and Video of the Year, for her "Never Wanted to Be That Girl" duet with Ashley McBryde. The song, which Pearce and McBryde wrote together with Shane McAnally, is a classic cheating song, but from a much different perspective.
"In cheating, no one ever thinks about the two people harmed," Pearce explains. "It's always about the person who did you wrong, or the person who led them astray. Ashley brings such a strong sense of all the people in a story, too, so this song was a natural thing to us – even though it's rarely done, and never from a place of how bad being misled makes you feel. It's a grown-up song, but it sure feels honest."
"Never Wanted to Be That Girl" is just one of 15 honest songs on Pearce's latest 29: Written in Stone record, which earned an ACM Awards nomination for Album of the Year. The Kentucky native wrote the songs on the record about her own broken heart, but quickly realized the message in the songs resonated with a much wider audience.
"The people who've come up and told me what this album meant to them; how it helped at their lowest made me feel 29 was much more than my life," Pearce says. "So this nomination, which blows me away, feels as much for anyone who's found a shred of hope, or strength, or courage in even one of the songs."
Pearce admits she still struggles to find the right words for how honored she is by the industry recognition.
"When I get these calls, I almost don't know what to say," Pearce concedes. "It always surprises me, because I know how good my peers are – and respect them so much. This been such a journey, and I take none of it for granted ever. Each one of these nominations means the world to me. Know that! Know how much all of this means…"
Parton will host the ceremony alongside Jimmie Allen and Gabby Barrett. The 2022 ACM Awards will stream live on Prime Video Monday, March 7 at 8:00 PM from Allegiant Stadium in Las Vegas.