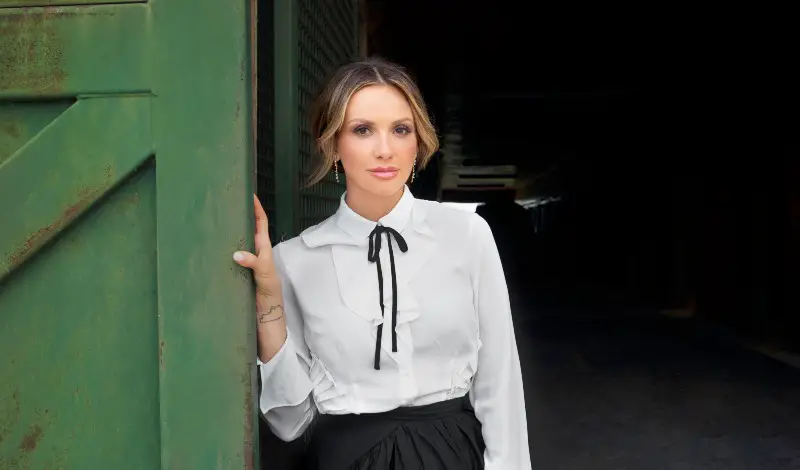 Carly Pearce never could have imagined that the best season of her life would come after the darkest one. The 31-year-old wrote about her heartache over her divorce, to fellow singer Michael Ray, in her 29 EP, which earned her a CMA Award nomination for Album of the Year.
Pearce, who will wrap up her run serving as the opening act for Lady A on their What A Song Can Do Tour, will also embark on her own headlining The 29 Tour in November. It's part of a series of dreams that have come true for her, which to her is certainly no coincidence.
"I think that those career highs are kind of what kept me going and kept me feeling like I could push through," Pearce tells Fox News. "I don't think it was a coincidence that all of the career stuff started happening for me. I think God works in mysterious ways like that. I think that He's validating the kind of music that I was making and what I was writing about. It kind of was just an escape."
Pearce's 29 is the only EP nominated for Album of the Year, and the only album by a woman. While she is still in the minority, she says the tide is — finally — turning for female artists.
"It's definitely a male-dominated genre, but I think if you can break through, you can have a really good career and differentiate yourself," Pearce says. "I would say the breaking through aspect of it is a little harder and there just aren't that many of us. I think sometimes that can be not necessarily a bad thing."
Pearce spent a lot of years writing and singing what she felt like other people wanted her to sing. But with 29, and then 29: Written in Stone, she wrote from her heart, and immediately saw results.
"I had a lot of people that told me, 'Oh you're dated, or you're this or you're that or you need to be more this,'" Pearce shares. "It's kind of funny that when I stopped listening to all of that and just wrote from a place of truth everything started to fall into place for me."
The Grand Ole Opry member just released "Never Wanted to Be That Girl," with Ashley McBryde,one of 15 songs on 29: Written in Stone that illustrates how determined Pearce is to make her mark in country music.
"I'm just really proud of this music," Pearce tells Everything Nash. "It is the first time I've written everything. And as an album, I feel like it is a true representation of who I always wanted to be."
Want to watch more exclusive artist interviews? Click HERE to subscribe to our YouTube channel.