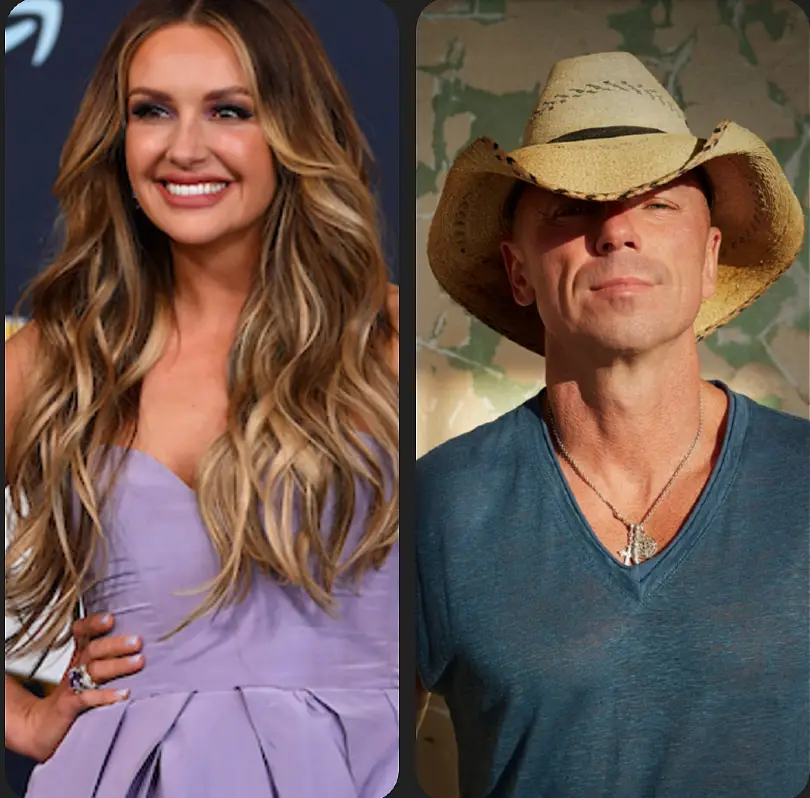 Carly Pearce went from headlining her own The 29 Tour to serving as the opening act on  Kenny Chesney's massive Here and Now Tour, switching from theaters to stadiums as a result. Pearce is still in awe that she was given the opportunity, soaking up every minute of her time on the road with Chesney, and the lessons she can learn along the way.
"I've never been to a Kenny show until the tour," Pearce reveals on Audacy. "I had no clue, and now I watch every night. I just totally understand the thing that is No Shoes Nation. Getting to learn from the best, I just feel really lucky that I get to be out there at this point of my career."
Pearce aspires to be much like her tour boss someday, even with its massive production.
"They load in the day before [and] build it, Pearce reveals. "There's like 60,000 people, cramming in to stadiums and singing every word. You're just like, 'Oh my gosh, Ok. Wow.' This is the goal. This is why … I'm just amazed at what one person, and the connection they can have with their music, is doing."
Pearce might have a ways to go until she is at Chesney's level of success, but she's on her way. The Kentucky native just celebrated her third No. 1, this time with Ashley McBryde on their "Never Wanted To Be That Girl" duet. When Pearce sat down to write with McBryde and Shane McAnally, they were only trying to write Pearce's story, with little thought of whether the song would be a commercial success or not.
"I almost feel like when you don't overthink it, it happens the way it is supposed to," Pearce says, adding that it feels "surreal" to have another chart-topping hit. "We just got together because I was such a fan of hers. It's been really fun to see the song come to life, and make its way all the way to No. 1, and [be] Ashley's first No. 1."
"Never Wanted to Be That Girl" follows Miranda Lambert and Elle King's "Drunk (And I Don't Want to Go Home)," becoming the second all-female duet to hit No. 1, since Reba McEntire and Linda Davis landed at the top of the charts in 1993 with "Does He Love You."
"We're waving the flag for anybody that wants to say women are not making a way right now on country radio," Pearce boasts.
It's a flag Pearce is able to wave now, perhaps more than she would have a few years ago.
"I just think, especially in the 20s, and especially in my late 20s, they were full of a lot of my dreams coming true, and quite honestly some falling apart," the 32-year-old acknowledges. "And I think what that part of my life has made me realize is so much about myself, and I feel like I am just stronger and better and more aware and self-aware, and just aware of what I want out of life, and what is important to me."
Chesney's Here and Now Tour also includes Old Dominion and Dan + Shay. Find tour dates at CarlyPearce.com.