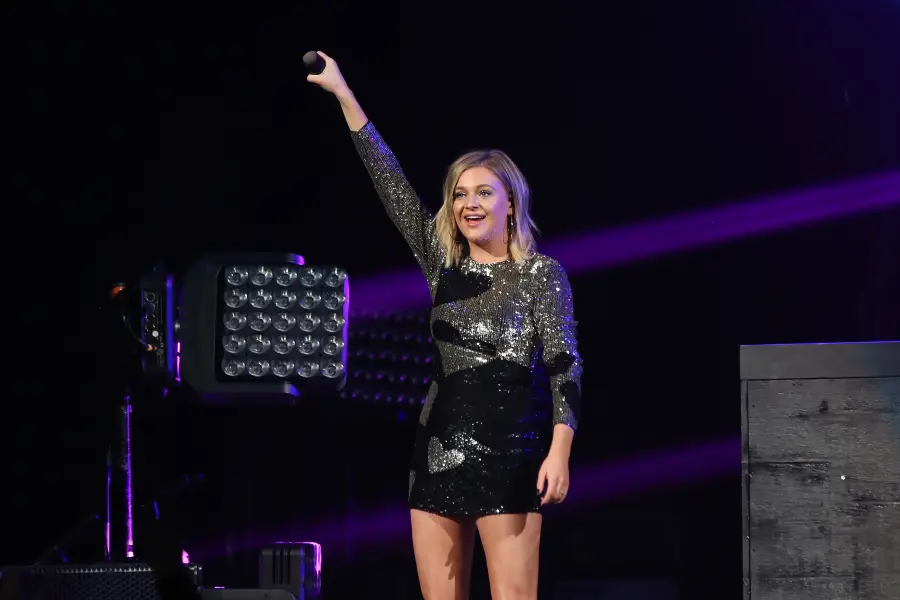 Kelsea Ballerini by now is a seasoned pro at writing hit songs. The Tennessee native has released more than a dozen singles, writing all of them, with seven of them landing at the top of the charts, including her recent "Half of My Hometown" duet with Kenny Chesney.
Ballerini has found a formula that works, and works well, for her — a formula she completely abandoned when writing her current single, "Heartfirst," with Little Big Town's Karen Fairchild and Alysa Vanderheym. With her breezy new single, Ballerini and her co-writers started "Heartfirst," without any idea what the song's hook or title would be.
"It's not often that I start a song without a hook," Ballerini tells Billboard, "This is the first song that maybe I've ever written that's been out into the world that I didn't start with the title."
Ballerini might not have had much of a road map for the song, but the message of "Heartfirst" is one she has lived for years.
"It's been a theme throughout my whole musical journey," Ballerini says. "I really do believe that nothing good in life comes unless you jump, unless you just take the chance. And love obviously — like, relationships of any kind — are that."
Ballerini is no stranger to the pop world either, recording crossover hits like "Miss Me More," "The Other Girl" with Halsey, "I Quit Drinking" with LANY and more. The 28-year-old drew from the pop world playbook when recording "Heartfirst," spending an astonishing five and a half hours on her vocal for the song.
"The only other song that I've ever spent that much time on was when I did 'This Feeling' with The Chainsmokers," Ballerini acknowledges. "I guess in pop music, every single little thing is so thought-out, and we treated it like that with this vocal."
Ballerini is not only proud of how "Heartfirst" turned out, but the message in the song as well, one she makes it a point to live in her own life.
"Diving in heart first is a very empowered thing to say," Ballerini says "You're saying, 'I'm going to take ownership of my heart and of my life.'"
Find "Heartfirst" and all of Ballerini's music by visiting her website.