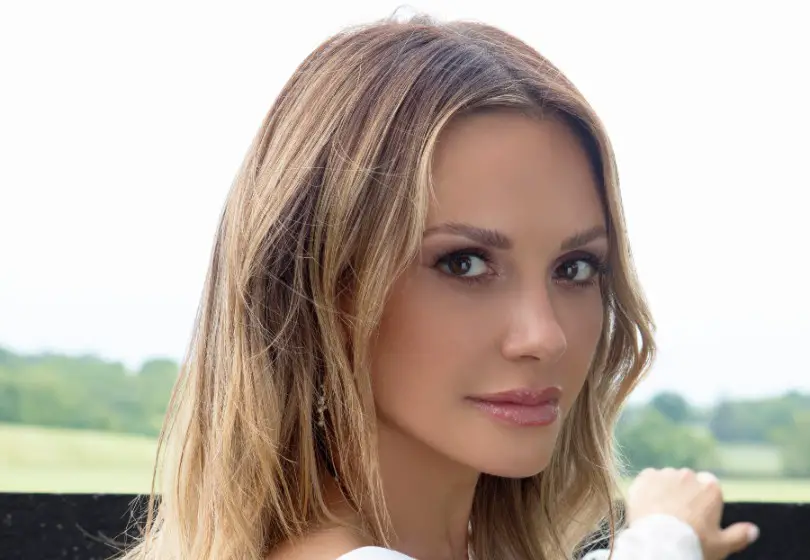 Carly Pearce's latest single, "What He Didn't Do," follows her also-personal, recent No. 1 hit, "Never Wanted to Be That Girl," a duet with Ashley McBryde. Pearce decided to release her latest song, which she says will be the last release from her poignant, 29: Written in Stone album, due to the response of her fans.
"I wrote 'What He Didn't Do' at the end of 2020 with Ashley Gorley and Emily Shackleton," Pearce said in a video shared on YouTube. "It was actually the second song that we wrote in the day, which sometimes that's the one that really hits. I remember driving away and thinking, 'Wow, I think this song is special.'
"Again, I did what I always do, and I go test out songs, against my team's will," she added with a laugh.
Still, it wasn't until Pearce played the song live that she realized "What He Didn't Do" was different than anything else she had ever performed.
"When I was playing a writers round in Nashville and played this song, from that moment, somebody put this video up on YouTube," Pearce recalled, of the song, which says in part, "The devil's in the details / I won't tell the hell that he put me through / All I know is in the end, it wasn't what he did, no / It was what he didn't do."
"I've never had a song that just organically, socially — people asked for it in everything I do, whether it's online or in a tweet or in a DM, or if I'm doing an interview," Pearce shared. "Radio stations have asked about it. I think that's the power of — people may think that I write too much of my story, but for me, that's my duty, and I feel like when I'm writing my story, I'm writing other people's story, and this song proves it."
Pearce might have had her heart broken, but the Grand Ole Opry member is ready to move forward, with the lessons she learned from her failed romance.
"To me, as an adult, something that you probably wrestle with more is trying to not assign so much blame to yourself," Pearce tells BMLG. "A lot of times there are things that you overlook and there are things that maybe you, in the end, know that you should've known, and [you tell yourself] 'I'm gonna pay attention more.' And I think as you grow and as you go through life and you go through all different kinds of relationships, you learn that and you figure that out and hopefully you're better for the next."
Pearce is currently joining Kenny Chesney on his Here and Now 2022 Tour. Find music and tour dates at CarlyPearce.com.