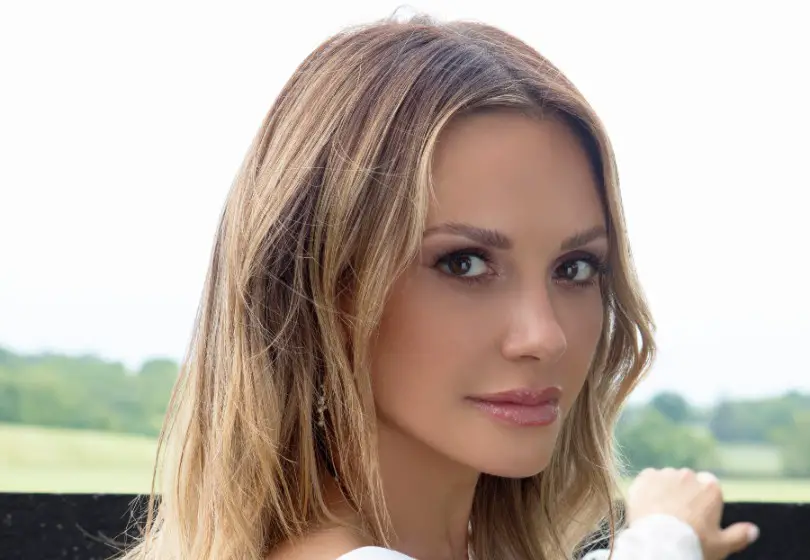 Carly Pearce hasn't been quiet about her broken heart, following her unexpected split from Michael Ray, after less than a year of marriage. The Kentucky native bared her soul in the songs on 29: Written in Stone, with tracks like "29," "What He Didn't Do," and her current "Never Wanted to Be That Girl" duet with Ashley McBryde .
While Pearce never openly said why their marriage ended, she does admit that she hasn't always noticed warning signs that relationships were doomed for failure. It became a painful lesson for Pearce, which she says can only help her move forward.
"To me, as an adult, something that you probably wrestle with more is trying to not assign so much blame to yourself," Pearce tells BMLG. "A lot of times there are things that you overlook and there are things that maybe you, in the end, know that you should've known, and [you tell yourself] 'I'm gonna pay attention more.' And I think as you grow and as you go through life and you go through all different kinds of relationships, you learn that and you figure that out and hopefully you're better for the next."
Perhaps ironically, it was Pearce's vulnerability with her broken heart that led to a massive surge in her career. Pearce earned a CMA Award nomination for Album of the Year, won the CMA Award for Female Vocalist of the Year, toured with Lady A in 2021, and is headlining her own The 29 Tour this year, as well as joining Kenny Chesney on his 2022 Here and Now Tour. She also became a recent member of the Grand Ole Opry.
"I think that those career highs are kind of what kept me going and kept me feeling like I could push through," Pearce tells Fox News. "I don't think it was a coincidence that all of the career stuff started happening for me. I think God works in mysterious ways like that. I think that He's validating the kind of music that I was making and what I was writing about. It kind of was just an escape."
29: Written in Stone also marked a new musical chapter for Pearce, who traded trying to fill an impossible mold with being her authentic self.
"I had a lot of people that told me, 'Oh you're dated, or you're this or you're that or you need to be more this,'" Pearce acknowledges. "It's kind of funny that when I stopped listening to all of that and just wrote from a place of truth everything started to fall into place for me."
Find Pearce's music and tour dates at CarlyPearce.com.