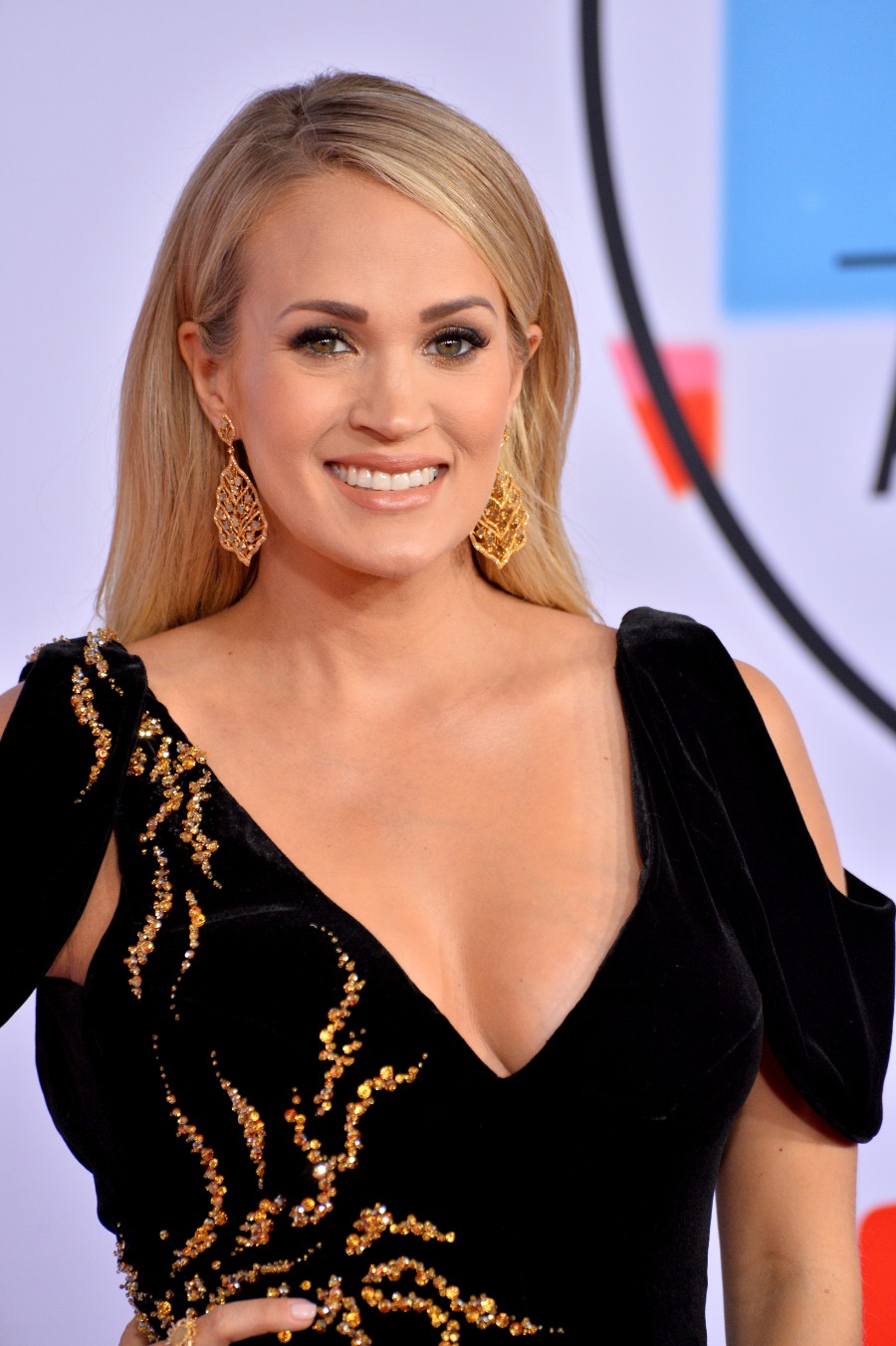 Carrie Underwood couldn't be prouder of her five-year-old son, Isaiah. The little boy sings with his famous mom on "Little Drummer Boy," from her just-released My Gift Christmas album, and the American Idol alum says his performance was perfect.
"When I first heard it back I was laughing and crying at the same time because it was just this beautiful, pure moment from him," Carrie told People. "He did such a great job. He remembered the lyrics and he sang it with his whole heart."
The child, who is a big brother to Carrie and Mike Fisher's one-year-old son, Jacob, is just starting to understand that his mother is famous.
"It's mainly when other people talk about it to him," Carrie shared. "If we'll be there with a little friend and the friend's mom is like, 'Oooh now this is Carrie Underwood.'"
The 37-year-old recently opened up about her marriage, and how the two were coping with being together so much during the coronavirus pandemic.
"He kind of summed it up one night," Carrie recalled to Yahoo Entertainment. "We were a couple months in and had been very much in quarantine just with each other for a while. He said: 'You know what? I like you.' I was like: 'What does that mean? You like me?' He was like: 'I know I love you — we've been married ten years this year and have two kids together, but this experience has showed me I like you, too."
"Everybody has had their challenges," she continued "We're not meant to be all together, all day, every day. At no other time in history has it been like this. There's always been somebody working, somebody taking care of the kids, the kids going to school … No time in our humanness have we just all been together all day, every day. But it has been nice and refreshing knowing: OK, we're solid. We like each other. We love each other. We can do this. We can work together even through the craziest of times."
My Gift, which also includes a duet with John Legend, is available for purchase via Carrie's website.