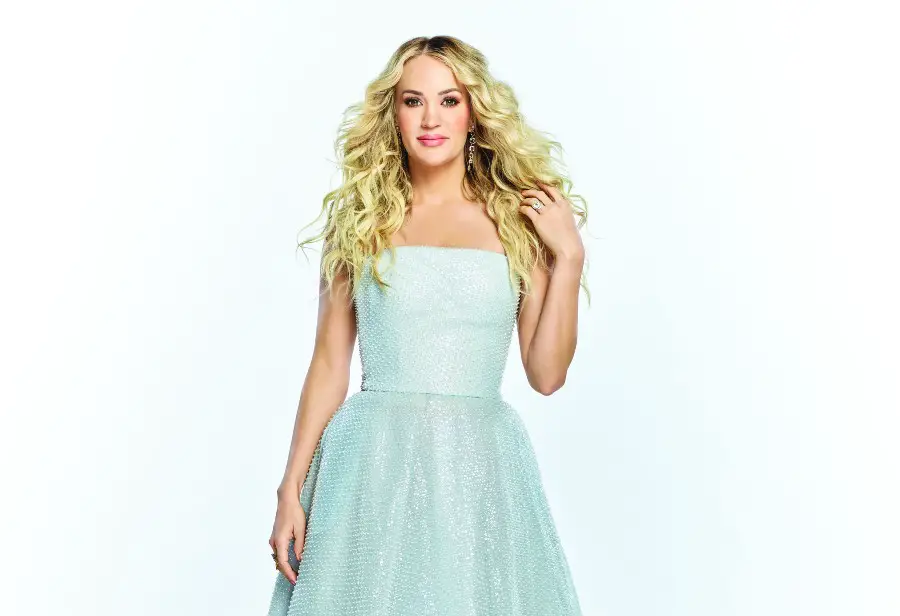 Carrie Underwood just announced a livestream show, airing on Easter Sunday. The show, My Savior: Live From the Ryman will air on Easter Sunday (April 4), on Underwood's Facebook page. Underwood will be joined by CeCe Winans and NEEDTOBREATHE's Bear Rinehart for the show, along with harmonica legend Buddy Greene and musician Mac McAnally, with donations from her performance going to Save the Children.
"This is an album I have always wanted to record and I'm thrilled to be able to bring these uplifting, inspirational songs to life in this special way," Underwood says in a statement. "It means so much to be able to bring this event to people in their homes on a day that holds so much meaning for us spiritually and to be able to raise much needed funds and awareness for the incredible work of Save the Children as we celebrate the importance of family."
Underwood's My Savior album will be released on March 26. The 13-track record is all hymns that Underwood grew up singing as a child, and still mean something to her today.
"This album is one I have always wanted to make," Underwood previously said in a video. "This is legacy stuff to me. I feel like at the heart of it all, is an album like this one."
Underwood decided to record My Savior, after working on her holiday My Gift album.
"I felt like my soul was in such a great place," Underwood explained. "I wanted to keep making music like the music off of My Gift, so I am here to give you guys a little gift right now and announce that I did that. I went ahead and made some more music. I made an album called My Savior, which is hopefully just a little companion to My Gift. This album is full of gospel hymns that I grew up singing."
Winans joins Underwood on "Great Is They Faithfulness," while Rinehart joins her on "Nothing But the Blood." Both Greene and McAnally played on My Savior as well.
My Savior: Live From the Ryman will stream at 11:30 AM on Easter Sunday. Fans can RSVP here to watch the show virtually.