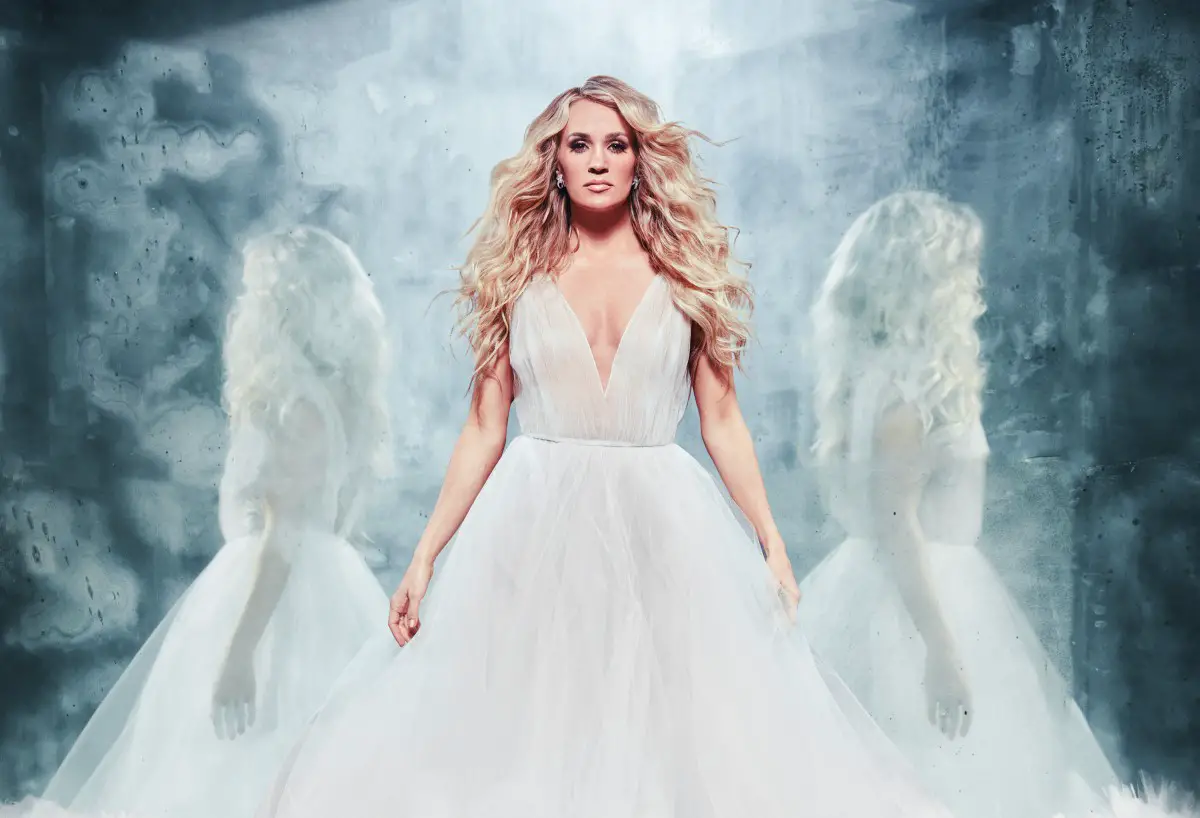 Carrie Underwood has just released a comedic song, "Stretchy Pants," but her reasoning is quite serious. The 38-year-old is sharing the holiday tune to raise money for The Store, a Nashville-based organization started by Brad Paisley and his wife, Kimberly Williams-Paisley, to help those with food insecurity, by offering them a dignified place to shop for free grocery items.
"People know that I am a champion for a healthy lifestyle, but a big part of that is balance," Underwood says of the inspiration of the song, which was written by Underwood, along with Hillary Lindsey and Chris DeStefano. "There are times to be disciplined, and then there are times when we need to eat and drink and be merry and enjoy ourselves with family and friends."
Underwood's "Stretchy Pants" is a digital-only track, following the release of her recent My Gift (Special Edition) record.
"When Hillary, Chris, and I were writing some more serious Christmas songs, one day we took a fun detour and just had the best time writing this song," Underwood explains. "We knew it would bring a lot of fun and joy to people, but I also wanted to do something good with it that would help people. I immediately thought about Brad and Kim's charity, The Store, and how we could use this song to help them and their mission to bring joy to folks that need it, especially during the holiday season. Everybody should be able to afford feasts for the holidays, and everybody should have the opportunity to break out those stretchy pants!"
My Gift (Special Edition) follows Underwood's 2020 My Gift album, which fulfilled a lifelong dream for the country music superstar.
"I've always wanted to make a Christmas album and it's been a long time coming," Underwood said of My Gift. "I knew this would be my next music project after wrapping my tour last year, and I think it's turned out to be the perfect time for an album like this, in this period of such personal and spiritual reflection.
"For me, it's more important than ever to focus on the true meaning of Christmas in a project like this," she continued. "Even though it has been a tough year for all of us, sometimes I feel like the greatest realizations can be inspired by the most difficult times, and make us more grateful for the things we do have and for what truly matters."
When the Paisleys opened The Store in early 2020, they had no idea that a global pandemic was about to shut the world down. In spite of the challenges, the struggle only made them more determined than ever to help those in need.
"We were like, 'How do we do this? What does the ribbon-cutting look like? What do we do?,'" Paisley recalls (via WKRN). "And then the tornadoes hit and then we were like let's just open. Let's just feed people."
"We immediately pivoted to disaster relief," Williams-Paisley continues. "Then of course right after that, the pandemic happened. So, the original idea of having people able to come into 'the shop,' we sort of had to pivot away from that and go to curbside and delivery. It was something we never even anticipated doing but there was a whole portion of the population who it wasn't safe for them to leave their homes and shop."
Underwood has her own holiday Stretchy Pants available for purchase on her website. Download "Stretchy Pants" here.