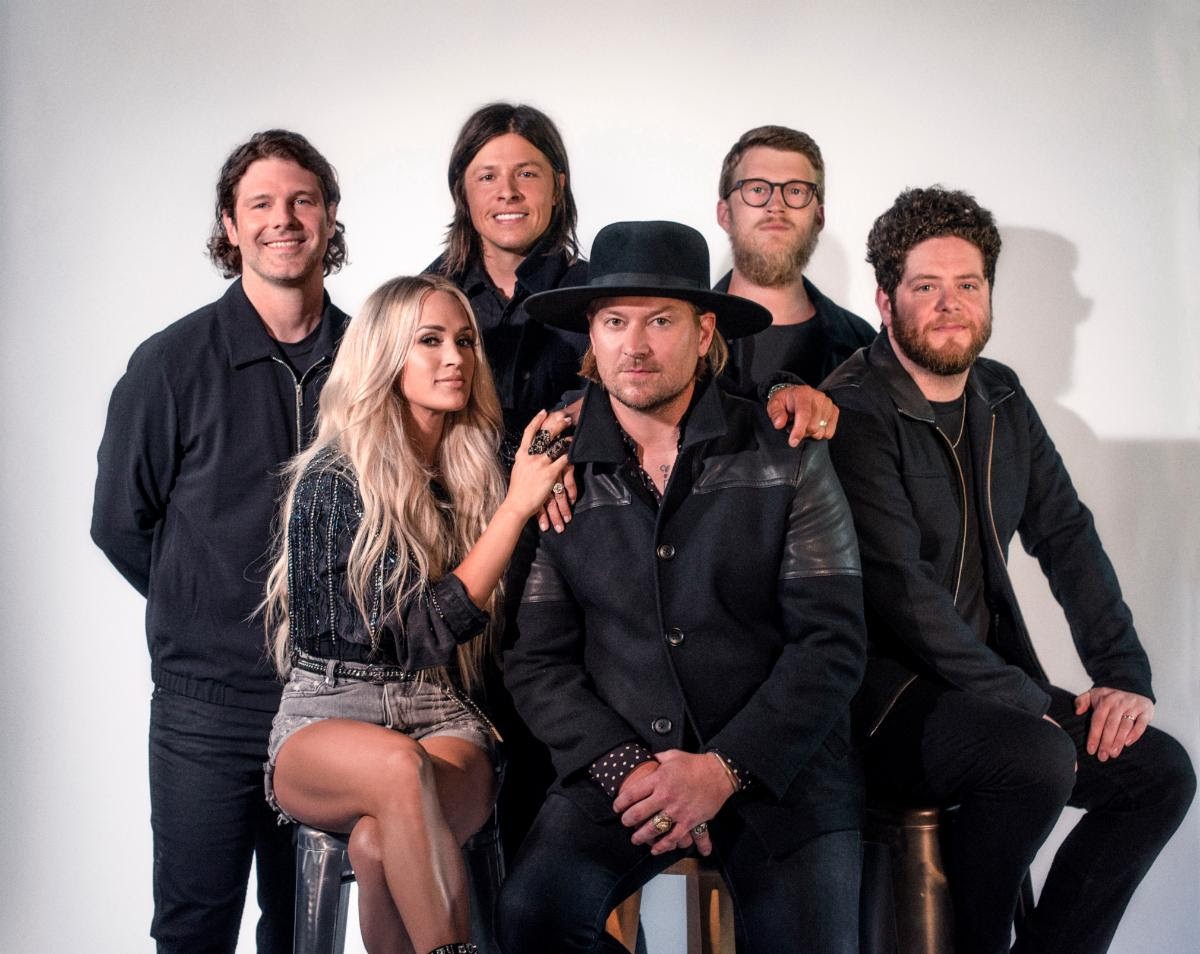 Carrie Underwood was joined by NEEDTOBREATHE's lead singer, Bear Rinehart, on "Nothing But the Blood of Jesus," from her recent My Savior album, and now she is returning the favor. The country music superstar joins NEEDTOBREATHE on their new single, "I Wanna Remember."
"I have been a huge fan of NEEDTOBREATHE forever and I was so honored when the stars aligned and Bear agreed to lend his incredible vocals to a song on my recent gospel album," Underwood says in a statement." "Needless to say, I was thrilled when he and the band invited me to be a part of their new project. I love the song and have had the best time getting to know and sing with these amazingly talented guys."
"'I Wanna Remember' is a nostalgic track and takes you back to the moments you never want to forget. We all came from small towns, and those roots have cemented into the fabric of the band and our music," adds NEEDTOBREATHE. "Bear worked with Carrie on some of her recent projects, and we felt like her small town roots and humble beginnings were the perfect addition to this song. As soon as we got into the studio, we felt a connection with her as if she was a long time member of the band. Having someone with her talent and spirit sing on the song is an absolute honor for us."
Underwood previously said that "Nothing But the Blood" was one of her favorites from her gospel record.
"I feel like this one was one that we were searching for what it should be … We really only thought of one way to do the song," Underwood said. "We put some tempo behind it, and wanted to add some harmonies on it."
"We decided to ask Bear Rinehart, the frontman of NEEDTOBREATHE," she continued. "I'm definitely a fan of him and that band. We were talking about how we could hear a certain voice in the mix, just kind of make it sound a little more current. I definitely feel like we did that."
"I Wanna Remember" is from NEEDTOBREATHE's upcoming Into the Mystery album, which is scheduled to be released on July 30. Download "I Wanna Remember" here.
Photo Credit: Courtesy of Elektra / Jacq Justice