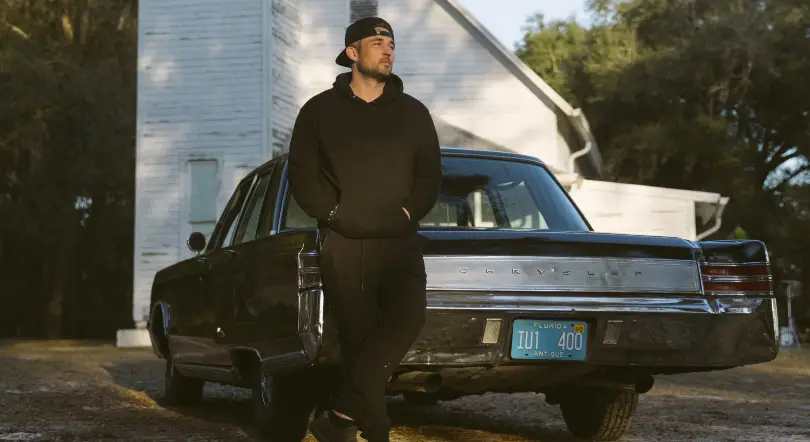 Michael Ray wrote two of the seven songs on his Higher Education  EP, but he hints his next project will have even more tracks he helped write. The Florida native, who wrote both "Picture" and "Didn't Know I Was Country" from Higher Education, reveals that he has been hard at work on a new set of tunes, including writing songs for it himself.
"We're going back in. We don't have dates yet, but I know that we should be going back in this year," Ray tells Everything Nash. "We are actually doing some meetings, and I'm writing a lot. We should be going back in and have some sort of date for that in the next few months, I hope. We're going back in to finish up the EP.  I've been writing some of the best stuff I've written in years."
Ray recently celebrated a multi-week, No. 1 hit, with "Whiskey and Rain," success that only helps him even more as he works on finishing his next record.
"Some of the songs we're getting pitched have just been incredible," boasts the singer. "I think finding my sound and finding my place has really helped me as a songwriter, and I think also helped publishers and songwriter buddies of mine, to send me songs that they feel fit where we're going. So it's been a cool process making this last part of this EP, as well as the first half. But this last half is really cool, coming off the success of 'Whiskey and Rain,' and feeling the love of 'Holy Water.' It gets you motivated for that next half, and you wanna keep it going. You have momentum going, and you want to keep it spinning."
Higher Education marked a new chapter for Ray, with a nod to the traditional country music and '90s country music he grew up on. It's the music he always wanted to create, but never felt confident enough to actually do, until Higher Education.
"When I was growing up, I was listening to Earl Thomas Conley, Porter Wagoner and Bobby Bare and Merle Haggard and Randy, Travis and Keith Whitley," Ray reveals. "I wasn't the kid listening to Limp Bizkit or Simple Plan. I love that stuff, and I liked it whenever it was on, and I respected it. But if I was choosing the music, that's what I was listening to. So I feel like that's just naturally who I am. It's what my family is; that's what I was born into."
It's been by returning to the music Ray grew up loving that he has been able recreate that music with his forthcoming record.
"I think that's why I've been able to write the songs I've been writing, because I'm not trying to fit anything," Ray reflects. "I'm not trying to fit into a lane. I'm just writing what feels normal, and I'm able to do that with buddies of mine that are around the same age, and were inspired by the same music. I just feel like it's coming together really, really easy, or easier than normal. It's a fun time to make music."
Ray is spending much of the next few months on the raod. Find music and tour dates at MichaelRayMusic.com.
Photo Credit: Courtesy of EB Media / Tanner Yeager