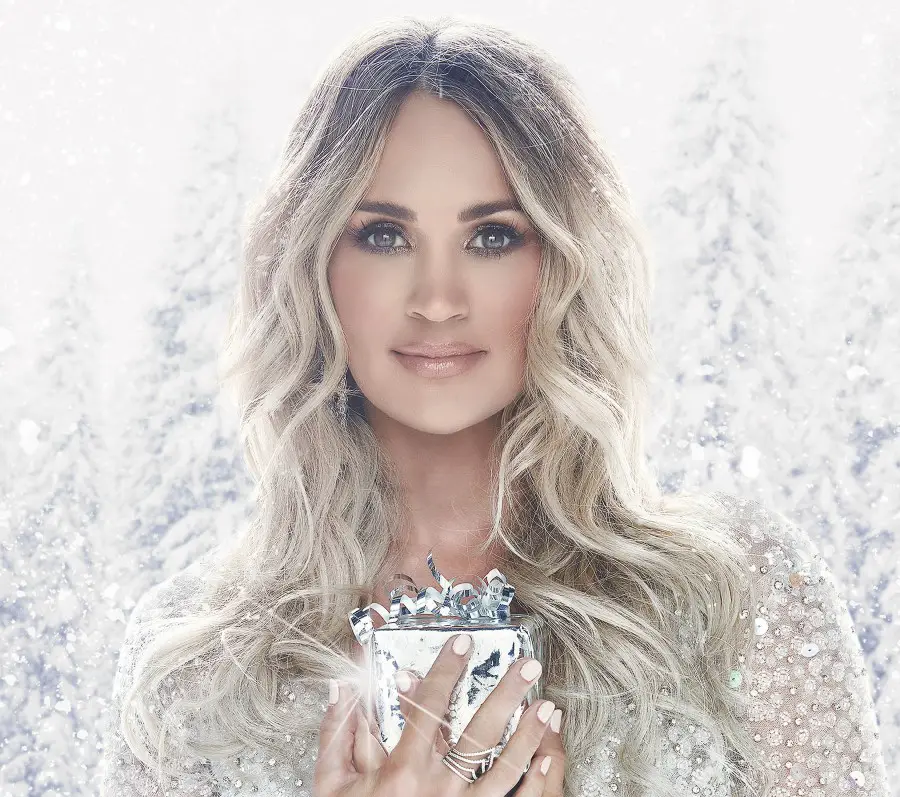 Carrie Underwood's My Gift: A Christmas Special From Carrie Underwood, premieres tonight (December 3) on HBO Max. The show, which includes performances of the songs from her recent My Gift Christmas album, gave Carrie to chance to do one of her favorite things — perform on stage — something she has been missing a lot in 2020.
"I have wanted to do it for a while. I've wanted to make a Christmas album for a while," Carrie revealed on the Today Show. "Of course, when you start talking about all things Christmas, you start talking about ways to bring it to life in other ways. This year, it just seemed right for a Christmas album. We started planning it at the end of last year. So before we knew what this year was going to be, we already had the wheels in motion. And then, I got the incredible gift of getting to sing these inspirational, happy, joyful, hopeful songs, in the middle of the year. It was different, but it gave me so much peace to be able to go into the studio and record these songs. And then putting the special together, it just felt so nice to be on a stage.
"I didn't have an audience, but I had this gorgeous orchestra, and I had my band," she continues. "There was so much about it that just felt like home. I hope people get that when they watch it. When they listen to the music, and when they see the special on HBO Max, I just want them to feel like it's home, and it's normal, and I hope they sing along."
My Gift includes a duet with Carrie's five-year-old son, Isaiah, on "Little Drummer Boy." Although she opted to not have him appear on the special, she does include video of their time in the recording studio together.
"He had such a great time in the studio, and that was such a memory for me," she gushed. "To have that captured on film, and to be a part of the special in that way, is just a really sweet, just timeless moment that I'm so blessed that I get to have, selfishly, for the rest of my life. I hope people see it and they're like, 'Oh my gosh, his little heart.'"