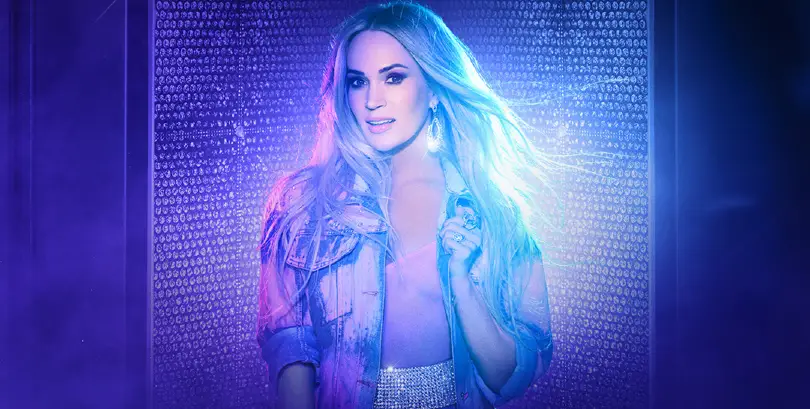 Carrie Underwood's career might take her all over the world, but for her, there's no place like home. The 39-year-old reveals that, in spite of her superstar career, she much prefers being in her Tennessee home than anywhere else.
"Honestly, I don't want to go to restaurants, I don't want to travel," Underwood reveals on Apple Music Country's Today's Country Radio with Kelleigh Bannen. "I don't want to go anywhere. I love being at home. I would literally never leave my house."
Underwood might not ever leave her house, except for work obligations, if not for her husband, former professional hockey player Mike Fisher.
"My husband's an extrovert," Underwood says. "He's got a million friends, and we're always hanging out with them and stuff like that. So I feel like we balance each other out. I'm like, 'We don't need to go out all the time,' so I pull him back a little bit. And then he's like, 'We need to go somewhere sometimes. Can we please interact with other people?' I get nervous in crowds and in group settings and stuff like that."
Underwood might get nervous in crowds, but one place she doesn't get nervous is writing and performing her songs. The American Idol alum just released her Denim & Rhinestones album, and the record — much like her previous ones — includes plenty of cheating and love gone wrong songs, including "She Don't Know." They are songs that Underwood enjoys singing, even if they don't at all mimic her real life.
"I love character songs," Underwood says. "So I do have a lot of cheating songs. I have a lot of songs that are a little bit darker, more dramatic or cinematic. Obviously, my life is not that. I feel like I'm a pretty happy person. I got my two boys and we live on a farm and things are really, really good. So those songs are not me, but I feel like that's why I like them. I get to play a character. I mean, I feel like just about everybody on this planet, whether it was like a big thing or a little thing, can probably relate to some sort of cheating situation… And especially a song like "She Don't Know."
"It is a cheating song, but it's still got this cinematic quality in that you just play the movie in your head, and you can see whoever these characters that you have in your head," she adds.
Underwood will embark on her The Denim & Rhinestones Tour in October, with Jimmie Allen serving as her opening act. Music and tour dates can be found at CarrieUnderwoodOfficial.com.