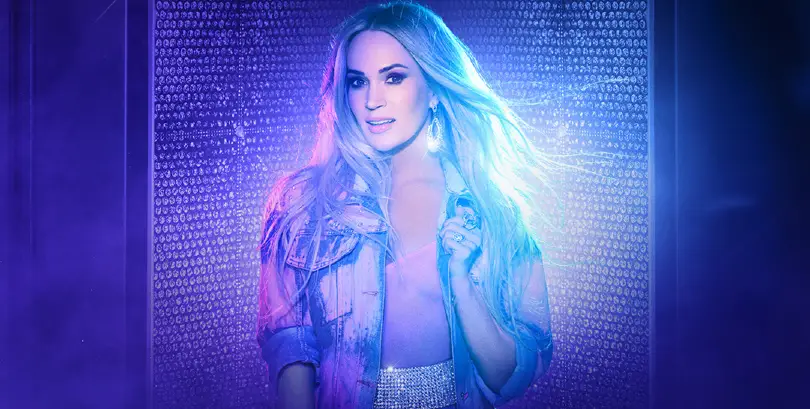 Carrie Underwood has a new song out. The Oklahoma native just dropped "She Don't Know," written by Underwood along with David Garcia and Hillary Lindsey. The song is from her forthcoming Denim & Rhinestones album, out on June 10.
"She Don't Know" is a new twist on the classic love gone wrong song. The lyric, which says in part, "What she don't know is I know what she's been up to / I bet she thinks she got me played for a fool / But the joke's on her, in that bed she's lying in / What she don't know, she don't know / She can have him," is part of an eclectic new project that Underwood promises will offer something for everyone.
"I feel like overall, just this next project is … It's fun. It's a lot of fun," Underwood said on Apple Music Country's Today's Country Radio with Kelleigh Bannen. "We covered a lot of ground making it, and just went into the whole project of 'Let's just have fun and make music we love and see what happens.' I got to write a lot. I got to co-produce again with David Garcia, which is just so much fun being able to be there from the ground up and really make more musical decisions. It's a lot of fun and I feel like people are going to hear everything and just going to get some warm fuzzies.
"Hopefully, it'll make people happy to listen to," she adds. "it's a very sing into your hairbrush, in your house, in your room kind of album, which I think it's going to translate well. I think people are going to like it."
Underwood is enjoying a Top 25 hit with "Ghost Story," her debut single from Denim & Rhinestones, and the only song she didn't write for the project.
"'Ghost Story' was written for me by David Garcia, Hilary Lindsey and Josh Kear, and I feel like they just nailed it when they got together to write," Underwood shared with her record label. "I've worked with all those incredibly talented writers, a couple of which I've worked with since pretty much the very beginning. I feel like they just know me so well. The song is hauntingly beautiful, has a really wide range and amazing melody, and just tells this really cool, cinematic story of how this guy is never going to be able to let go of the girl he let go of because she's just always going to be haunting him.
"He's going to see her everywhere. He's gonna want her back but she's moved on – sorry man," she adds with a laugh. "I loved this song, I loved recording it. It's challenging vocally, but I like that. I feel like it's just a really awesome song and I'm glad they got together to think of me while they were writing one day."
Underwood will embark on her The Denim & Rhinestones Tour in October, with Jimmie Allen serving as her opening act. Tour dates can be found at CarrieUnderwoodOfficial.com. Pre-order for Denim & Rhinestones is available here.