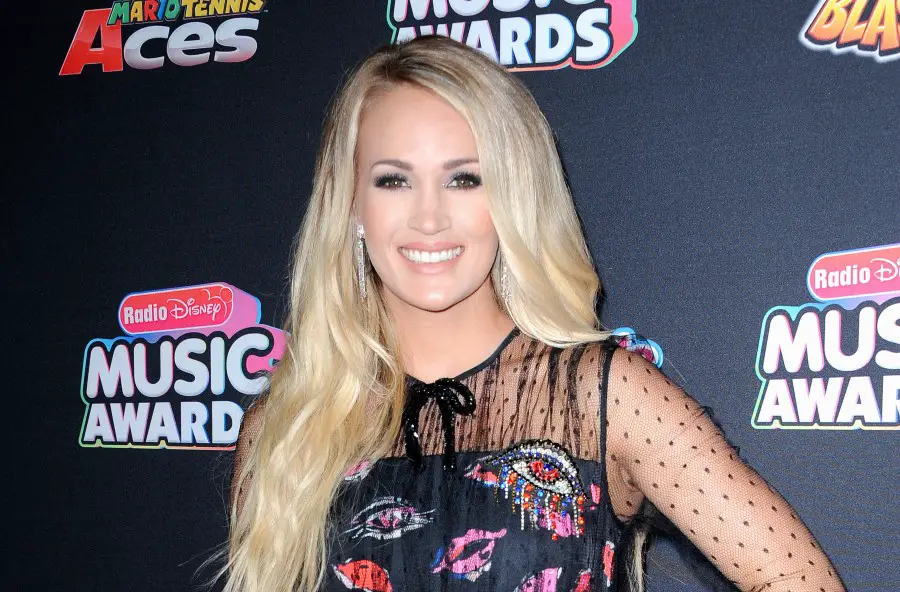 Carrie Underwood and her husband, Mike Fisher, are the proud parents of sons Isaiah, five, and Jacob, one. Although the two are similar in many ways, the 37-year-old reveals there is one way that they are very, very different.
"Isaiah was always a cuddler," Carrie told Taste of Country Nights. "He always wanted you to be holding him or sitting in your lap or sleeping with you. We had a really rough time where he was coming into our room every single night at like 2:00 in the morning."
"Jake is the opposite," she continued. "He's always been like, 'No, put me down, leave me alone, you're in my way.' So he might be a little more independent. I feel like he's getting a little more cuddly the older he gets, and he seems to be getting a little sweeter."
It's also her toddler who is most likely to get injured, the singer adds.
"[He's a] rough-and-tumble, bull-in-a-china-shop kid," Carrie said. "He wants to climb. When he thinks he's being funny, that's when he's gonna do the naughty stuff. You can't laugh at him, but it's the hardest thing in the world not to laugh at him. He just seems to be a little wilder."
It was Isaiah who got to sing with Carrie on "Little Drummer Boy" from her holiday My Gift album, creating one of the sweetest memories of making the record.
"When I first heard it back I was laughing and crying at the same time because it was just this beautiful, pure moment from him," Carrie told People. "He did such a great job. He remembered the lyrics and he sang it with his whole heart."
Carrie just announced she will release My Savior, an album of hymns in 2021.
"I am very blessed and very lucky, because I have been living in Christmas land all of 2020, which was a great place to be for this year," Carrie shared in a video posted on social media. "I've been making music that I love, and been giving my heart to the Lord with My Gift, which you guys have been so wonderful to support. Lots of love and support, and I have felt it every step of the way, so thank you so much for that.
"I basically didn't want all of that to end, when I was making this music," she continued. "I felt like my soul was in such a great place. I wanted to keep making music like the music off of My Gift, so I am here to give you guys a little gift right now and announce that I did that. I went ahead and made some more music. I made an album called My Savior, which is hopefully just a little companion to My Gift. This album is full of gospel hymns that I grew up singing."