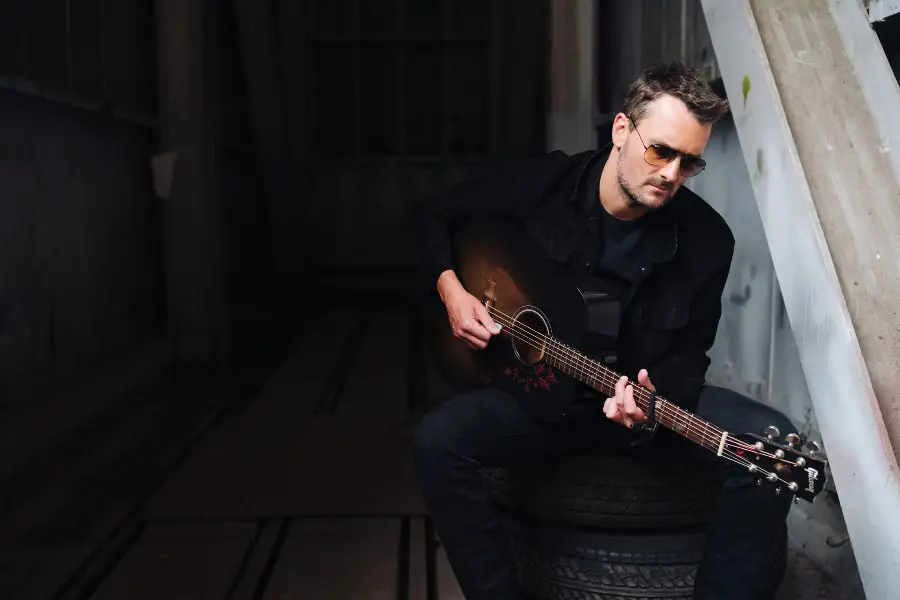 Eric Church's current single, "Hell of a View," was written after an unimaginable loss. The song, from Church's Heart & Soul, project, was co-written by Church, along with Casey Beathard and Monty Criswell, and inspired in part by the tragic death of Beathard's son, Clayton, who was killed in a stabbing outside of a bar in December of 2019.
In January of 2020, Church took several songwriters and musicians to North Carolina to write and record Heart & Soul, including Beathard, who has written several of Church's previous hits.
"I wasn't sure if Casey was gonna be able to even be a part of this," Church says (via Taste of Country). "He's such a big part of my music, and has been in the past, that it was a real thing."
"But I've never seen anybody show the kind of strength and faith that Casey did," he continues. "He came up there, and I think that even though there was so much tragedy that had struck him personally, he really channeled the motivation and the creativity to, I think, do his best work. And as a by-product, so did I."
Church was out for a jog when Beathard worked on most of "Hell of a View," and was surprised to find out how much the songwriter had finished while he was away.
"He called me over and he goes, 'This is really good, pay attention to this,'" Church recalls. "It was really good."
When Church had the idea to record Heart & Soul with everyone together, while sequestered at a restaurant-turned-studio, he had no idea how arduous the task would become.
"I spent about a month on-site," Church acknowledges." I did not anticipate the mental creative grind that doing this daily would do, where you have to come up with something everyday. I got to where there was one stretch, three or four days, I didn't sleep, because when I would lay down at night to try to sleep, after we recorded a song, first of all, you've got a lot of energy from recording. But then immediately you go, 'We're gonna do this again tomorrow, and I have nothing.
"There was a period there where it was hard," he adds. "It was a lot harder than I thought, and just going through that grind mentally, creatively, I've never been there before. I've never been that far out on a limb with the creative process."
Heart & Soul will be released on three separate dates in April. Pre-orders are available at EricChurch.com.