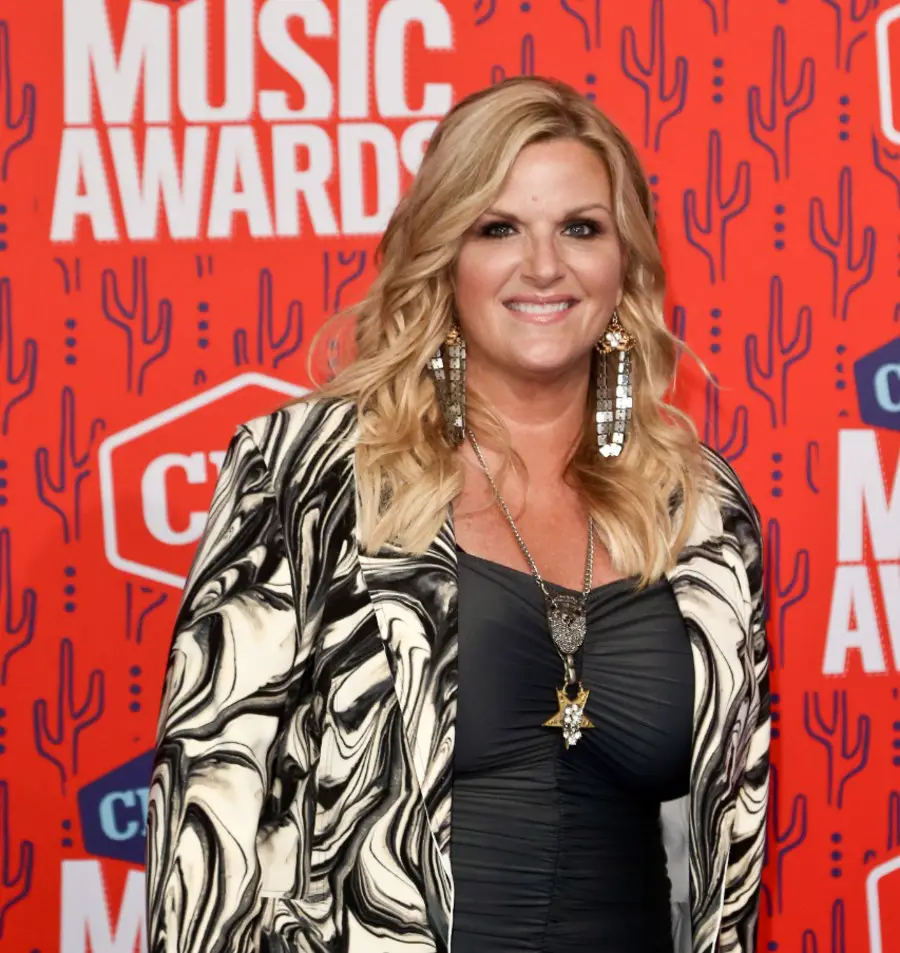 Trisha Yearwood has tested positive for COVID-19. The news comes a couple of weeks after the Yearwood and her husband, Garth Brooks, announced that someone within their circle had a positive COVID-19 test, and as a result they were canceling all of their engagements and quarantining for two weeks.
"The Queen and I have now tested twice. Officially, she's diagnosed as 'on her way out of the tunnel' now, though, which I'm extremely thankful for," Brooks says in a statement. "Anyone who knows me knows my world begins and ends with Miss Yearwood, so she and I will ride through this together. And anyone who knows her knows she's a fighter and she's been doing everything right, so I know we'll walk out the other side of this thing together."
As a result of Yearwood's positive test, both singers are canceling all of their engagements for the next few weeks until she is fully recovered, including his Inside Studio G live Facebook series. His biggest request right now is for fans to pray for his wife and her recovery.
"If anyone asks, that's what you can do for her. That's what I'm doing," Brooks says. "Living with her, I sometimes take it for granted she's one of the greatest voices in all of music, so the possible long-term effects on her concern me as her husband and as a fan."
"We're very lucky she is currently under the greatest care in the best city for treating and healing singers," he adds.
The couple just celebrated their 15th anniversary of wedded bliss, but the "Friends in Low Places" singer predicts the next 15 will be even better.
"I'm going to put all of my money that the third 15 years is going to be the best 15 years of my life," Brooks hints.
Yearwood is the star of Trisha's Southern Kitchen, which airs on the Food Network. She just completed her fourth cookbook, which should be released in 2021.