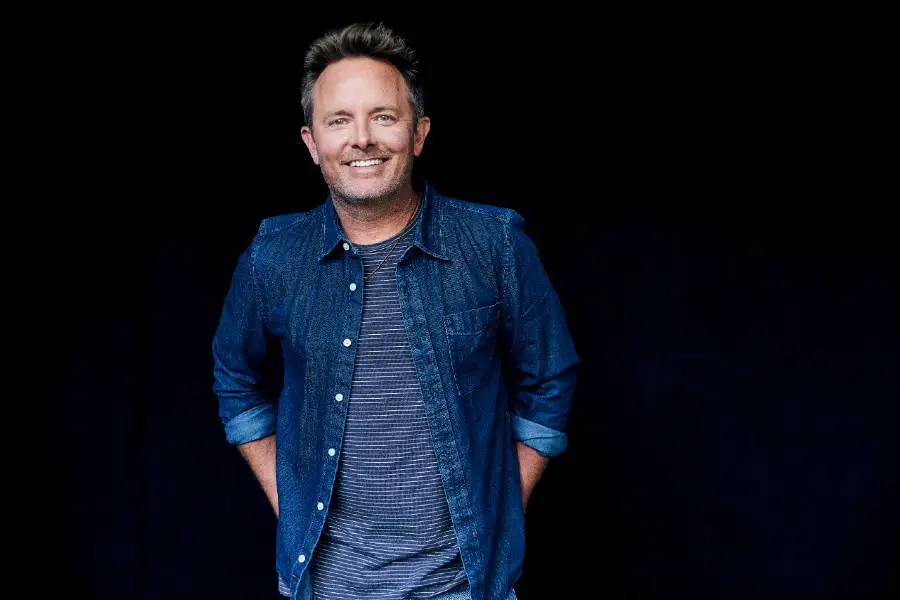 Chris Tomlin is back with another single from his star-studded Chris Tomlin & Friends album! Fresh off the success of the No. 1 single, "Who You Are to Me" with Lady A, the gospel singer has released "God Who Listens." The song features Thomas Rhett, who co-wrote the song with Tomlin and hit songwriters Ashley Gorley and David Garcia.
"This song is centered around what sets God apart from all the other idols in gods in the world," Tomlin said of "God Who Listens." "He listens. Not sometimes, but always… You know, sometimes He is listening and moving in our lives and we have no idea and sometimes He is listening and moving and it is so apparent. Getting to write this one with my close friend Thomas Rhett was something I will never forget… I hope this song touches you the way it has me and reminds you that we pray to a God who listens to us, sees us, and loves us."
Rhett appears twice on Chris Tomlin & Friends. In addition to "God Who Listens," Rhett also joins Tomlin and Florida Georgia Line on "Thank You Lord." Tomlin returned the favor to Rhett by joining him on the country superstar's "Be a Light,"which also included Lady A's Hillary Scott, Reba McEntire and Keith Urban. Although now good friends, Tomlin previously revealed how their friendship began, after both were fans of the other's music for quite some time.
"In early 2019, Thomas and I connected. I was doing our annual Good Friday [service] at Bridgestone Arena in Nashville, and I was doing soundcheck," Tomlin recalled. "I wanted Thomas to be my guest appearance for that night, the surprise for all the people. It's Good Friday, Easter weekend. I thought, 'Man, this would be an amazing thing.'
"I could never get a hold of Thomas, the whole time," he continued. "I'm doing soundcheck, at Bridgestone, I walk off stage, and my road manager said, 'Hey, Thomas Rhett is backstage and wants to talk to you.'"
Little did either of the men know how quickly they would bond over their love of music and their shared faith.
"He said, 'Maybe we should write some songs together, or do a song together, or something like that. In fact, I have something in mind I'd love to send you,' and he sends me 'Be a Light' as demo and said, 'Would you sing this with me? I'm thinking about getting some other artists to sing it.'" Tomlin recounted.
"That was early 2019," he continued. "When I heard the song, I thought, 'This song is so special.' Little did I know, that when this song would be released, how special it would become for our nation; for where we were as a nation, for where we are as a nation. This song was released right in the middle of a pandemic. We recorded this song, not knowing there would ever be a pandemic. This was way before that."
Chris Tomlin & Friends also includes Brett Young, Cassadee Pope, Russell Dickerson, RaeLynn and others. Purchase the album here
.*
*Everything Nash has an affiliate relationship with Amazon Music, which means we may receive a small commission from purchases on this page, at no additional cost to the artist or consumer.