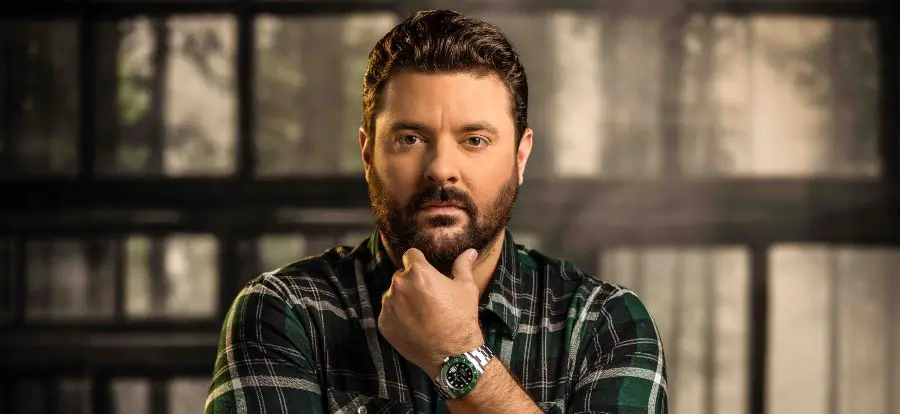 The wait is almost over for new music from Chris Young! The Grand Ole Opry member announced that his new album, Famous Friends, will be released on August 6, marking almost foud years since his last album, Losing Sleep, was released.
"We've been teasing everybody for years," Young tells People. "I'm really, really excited to have this album out there for everybody and to be able to announce it."
"It's been so long that I've been talking about all the stuff that I did in the past year-and-a-half, and I think people at one point thought I was just messing with them a little bit," he adds. "They were like, 'Do you actually have an album coming out?' But it's so exciting to have this information out there."
The title track is his current single, a collaboration with his good friend, Kane Brown.
"This song has really made a name for itself with how much people love it," Young says of the song. "Going into the album launch right here in the heat of the summer with a song that's becoming one of the songs of the summer, it made a lot of sense to call this Famous Friends."
Both Young and Brown have grown only closer since recording the song together, which includes real people whose names are used in the song's lyrics.
"This is just between me and him and me shooting him a text saying, 'Hey, do you want to be on this song?' And him actually posting it this summer," Young recalls. "He was like, 'Yeah, we've been listening to it out on the boat on the lake and everybody loves it.'"
Young has yet to release a track list for the record, but he did hint it would have more songs on it than any of his other projects.
"Right now it's a double album," Young previously teased to Everything Nash. "If we keep going, it's going to be more than that."
It's not yet clear if Famous Friends is indeed a double record. Young is spending much of the rest of 2021 on the road. See a list of shows, and keep track of updates at ChrisYoungCountry.com.