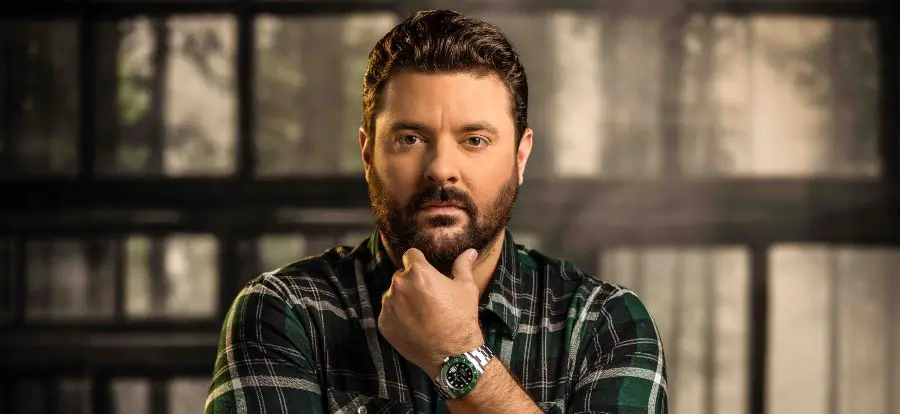 There is new music coming from Chris Young, and it's a lot. The 35-year-old has already released three songs from his next set of tunes, including "Raised on Country," which is the title track. But the time off the road because of the pandemic has given him plenty of time to work on even more new music, resulting in what will likely be a double album of songs — at least.
"I keep saying this and I'm sure my label's like, 'Huh?'" Young tells Everything Nash. "Right now it's a double album. If we keep going, it's going to be more than that."
Young reiterated that claim to Country Now, saying he will release more music than he ever has before, including a few surprise guests.
"[Fans can expect to get] more music than they've ever gotten from me at one time," Young hints. "I do not think that this will be a single album project from me … There's some collaborations people haven't heard yet that are gonna be on the project."
Young might be focused on music, but he is also focused on helping others, especially veterans. The singer revealed, while at a ceremony celebrating the opening of the Chris Young Cafe at his alma mater, Middle Tennessee State University, that he was working with The Charlie Daniels Journey Home Project, after Daniels unexpectedly passed away last year.
"I've got military in my family," Young told Everything Nash. "I've sat on boards for military organizations that were nonprofits. I've been overseas multiple different times to Iraq, South Korea. It's something that I've seen firsthand. And I know that music can make a difference in that. It's one of the things that I'm really, truly passionate about. So I'm very happy to now be involved with that, and helping them raise money and keep that and everything that Charlie meant to so many people, going."
Young's current single, "Famous Friends," is with his good friend, Kane Brown. The song is currently in the Top 30.