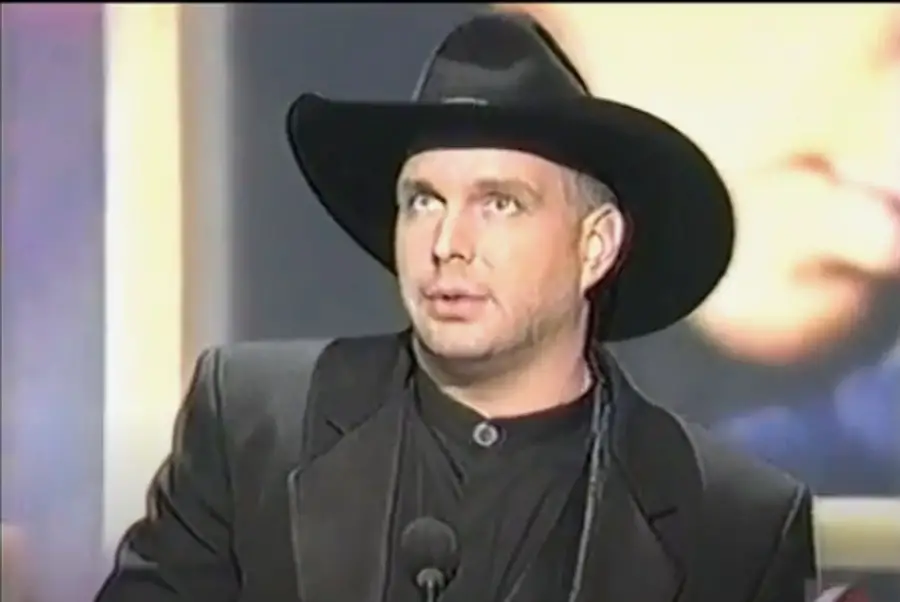 25 years ago, on January 29, 1996, Garth Brooks made history at the American Music Awards, not for what he received, but for what he refused. Brooks was the winner of the award for the night's highest honor, Favorite Artist of the Year, but declined to accept the honor.
"I cannot agree with this [award]," Brooks said from stage. "Music is made up of a lot of people. If we're one artist short, then we all become a lesser music. Without any disrespect for the American Music Awards and without any disrespect for the people who voted, for all the people who should be honored with this award, I'm gonna leave it right here."
Brooks left the trophy on the podium, but later explained why he felt it wasn't his year to be named Favorite Artist of the Year.
"It wasn't fair for me to walk away with that award," Brooks said backstage (via the Los Angeles Times). "Maybe a year or two ago when we had a really good year. But I've been around [the country] talking to retailers . . . and every one of them credits Hootie [& the Blowfish] for keeping them alive in 1995 and I couldn't agree more. So I thought that's who should have won."
Dick Clark, who created the American Music Awards, as well as served as the Executive Producer, later spoke out about Brooks' gesture.
"I thought it was a stroke of genius," Clark noted at the time. "I'm not offended by what he did. I understand what he did. So I sent him a note that we'll put [his award statue] in the archive."
Brooks did take home two American Music Awards that year, both for Favorite Country Male Artist and Favorite Country Album, for The Hits.
In 2020, Brooks also removed himself from contention for the CMA Award for Entertainer of the Year, a category he won a total of seven times, including in 2019.
"There's one tweet in there that really stuck in my head," Brooks explained at the time. "It said, 'Hey, man. This guy, why doesn't he just step down and leave the entertainer for the next generation?' 100% agree … With all the love in the world, we are officially pulling ourselves out of Entertainer of the Year.'"