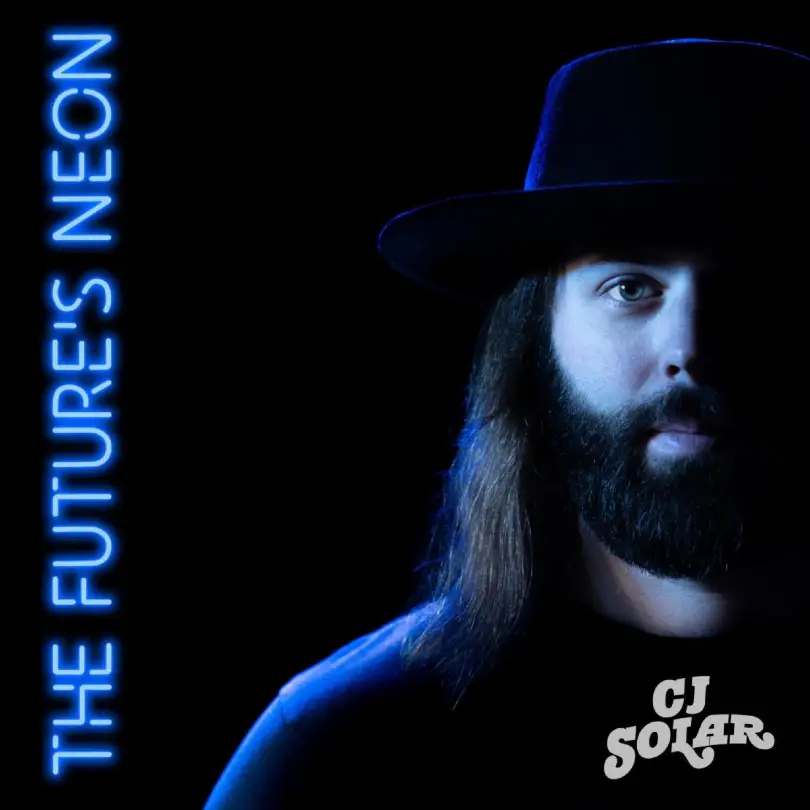 It's a new musical chapter for  CJ Solar, with the release of his first full-length album, The Future's Neon. The Louisiana native has been steadily releasing music since his debut Hard One to Turn Down EP was released in 2016, but never felt the time was right to release a full-length record, until now.
"After releasing three EPs, I'm so excited for my first full-length album," Solar says. "Most of these songs were written during 2020, but a few have been favorites that were on hold in the past and slipped through cracks, so I'm glad to give them a voice. The project feels like a mixture of all of my influences, and I'm really proud of the whole thing!"
Solar previously said that The Future's Neon became his most ambitious record to date because he was unable to choose which songs to eliminate when he went into the studio.
"It's nine songs," Solar told Everything Nash. "I recorded nine songs that I liked and didn't want to narrow it down to five. It was just different; 2020 obviously sucked, and then 2021 was me thinking about what I was gonna do. I went to the studio and ended up cutting nine songs. I was just like, 'Well, I cut nine songs I really want to do, so let's do it. Let's just put them all out.'"
Solar had a hand in writing all of the tracks on The Future's Neon, including the title track, which he wrote with Blake Griffith and Jim McCormick.
"We wrote it over Zoom in 2020," Solar revealed to Everything Nash. "And our whole conversation was, like every Zoom co-write, 'What are you guys up to? What do you think is gonna happen when this stuff stops being a thing?' And we were like, 'I don't know, but I feel like people got a lot of neon in their future.' So that was the inspiration behind the song. It's a good fun song about your chick leaving you and thinking you got some neon in your future."
Solar previously dropped another song from the new record, the anthemic track, "Coming Around," which he wrote with HARDY and Corey Crowder.
"I wrote the song with HARDY and Corey Crowder a few years before either Hardy or I had any hits," Solar told Everything Nash. "HARDY and I had been writing a lot and were trying to get bigger name writer thirds to hop in with us, so we were so stoked to get Corey to join. I remember loving how 'Your memory keeps coming around at the bar or a conversation, now in my car on an FM station' just flowed in a really cool way.
"We also name-dropped 'November Rain' by Guns N' Roses in the second verse, which stuck out to me as being cool and different," he adds. "The song got held by a few people over the years but never got cut so I'm really stoked to get to put it out."
"All I Can Think About" from The Future's Neon is at radio now. Solar will celebrate the release of The Future's Neon with a return appearance at the Grand Ole Opry on Friday, August 5. Find music and tour dates by visiting Solar's website.