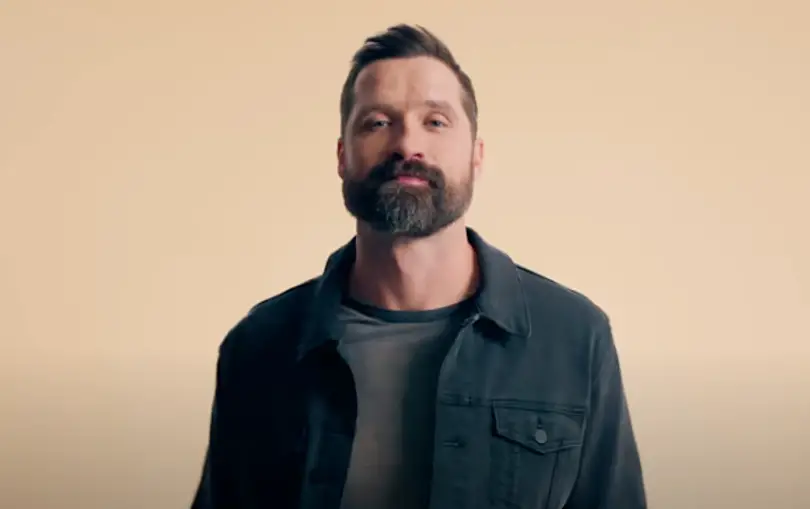 Walker Hayes had many moments early in his country music career when he was tempted to give up. But ironically, after the viral success of "Fancy Like," the father of six was also ready to give up as well, when the hit song took him away from his family for long periods of time.
"I'm just telling you all the truth. When 'Fancy Like' popped, about two months in, I said, 'I quit.' I said, 'I'm done,'" Hayes admits on the Today Show.  I said, 'Hey, I think everybody will get paid for your investment in me,' because I was gone. I didn't see them for like two months."
It was Hayes' management who suggested the father of six purchase a second bus so his family could join him on the road, something Hayes calls a "game-changer."
"I could do it forever as long as Laney's with me," Hayes says of his wife. "And the kids, eventually I'm sure they'll be like, 'Hey, I wanna go live my own life.' … But COVID spoiled me. I got to see what I was missing, and so that challenged me when we got back out. I was like, 'Okay, I don't want to miss that anymore. It's not worth it.' So now we're a family band. I just don't want to lie to everybody. It's not easy. My wife and I, we fight hard out there. Sometimes, she's like, 'Do the kid thing. You're out there working. I need some help with the kids.' I'm like, 'Well, help me with work.' So we have battles, and then we apologize."
Hayes loves having his entire family with him on the road, even if it does pose its own set of challenges with so many people in a confined space.
"We're bumping into each other," Hayes concedes. "We got two dogs, and we like them less and less every trip. The bus is crazy, and every drawer you pull out, you hit somebody, and they're like, 'Hey!' A lot of fights. There's food everywhere. But it is a chaos that I've become accustomed to. I'm spoiled."
Hayes performed a few of his hits on the Today Show, including "Fancy Like," and his new single, "Y'all Life," with the massive crowd singing along to every word. It's a far cry from what Hayes' career looked like only a few short years ago.
"It's surreal," Hayes says. "One of my friends played me a funny video when we played here five years ago, with nobody. I'm standing outside in the dark. I'm like, 'It's gonna be a good show!' We were just getting started. And then of course, that's the song, 'Fancy Like.' It's changed our life.  We can play shows like this, and people just come, from everywhere. If you could be in my mind, during this show, I was like, 'Man, life is wild.'"
Hayes started the year on his headlining Fancy Like Tour. The Alabama native will perform at fairs and festivals for the next several weeks, before kicking off his Glad You're Here Tour in September.
"The Glad You're Here Tour starts September 29," Hayes says. "The first show I believe is at The Greek in LA. It's gonna be awesome. I've only opened for people there. The family will be there. A lot of people will come to the show, and if the family doesn't dance 'Fancy Like,' they're disappointed. So everybody will be there. But just to think — I'm nervous, but I'm pretty sure we can sell out arenas, so that's wild. That's insane, coming from playing restaurants, and working at Costco and stuff. It's crazy to show up and just see lines of people who want to come sing with us."
Since "Fancy Like" exploded on TikTok, Hayes has had little time to rest. With his popularity continuing to rise, the 42-year-old is determined to make the most out of his time with his fans.
"We started when 'Fancy Like' popped, and we've just been holding on for dear life," Hayes says. "The way my business goes, you gotta make hay while the sun is shining. But the family's out with us, and we're showing them the world. We're just holding tight to each other, and just doing the best we can to keep up. It's been a crazy year."
Find music and tour dates at WalkerHayes.com.